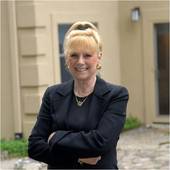 By Gay E. Rosen, As Real as Real Estate Gets!
(Julia B. Fee Sotheby's International Realty)
    Whenever I attend public events, my intention is always to run back to my office, and write a post about it. Sometimes, work gets in the way (smile!). SO, while this post is a week late (ouch), I thought I would be remiss if I didn't post some photos, and a quick synopsis of what promises to be  great changes in our wonderful city – New Rochelle!  Realtors in the area were invited to learn about the new plans to help create a new urban lifestyle, to attract people to the city through better transit access, easy walkability, to catalyze job creation and growth (employing only locals), providing attractive housing options that would focus on young professionals and empty nesters, and to target the demographics who would like that kind of living.  The project would be very sustainable ...