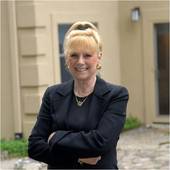 By Gay E. Rosen, As Real as Real Estate Gets!
(Julia B. Fee Sotheby's International Realty)
      I am sure you are all tugging at the leash for this event or rather your pooches are, but Sunday, October 2nd from 10-3 p.m. marks the third annual Hounds on the Sound Dog Walk and Festival at Glen Island Park in New Rochelle. The Humane Society of New Rochelle and Pet Rescue have teamed up yet again, and it promises to be an exciting day of K-9 demonstrations, music, food, competition, vendors, a leisurely 1.5 walk with your pooches - and raising necessary funds for these two wonderful organizations while doing so. Lou Young of CBS News will be cutting the ribbon, and look for the Pet Rescue Booth where you will be able to purchase raffle tickets for the October 30th Giants vs. Miami Dolphins Game. 2 tickets to that game have been generously donated - and wait for it, they come ...