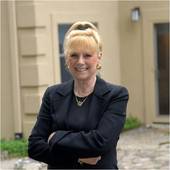 By Gay E. Rosen, As Real as Real Estate Gets!
(Julia B. Fee Sotheby's International Realty)
I heard something so nice this afternoon that I had to share.. Clients (and now friends) purchased a lovely home on Victory Boulevard, New Rochelle, 10804. We obtained the 3 bedroom  home for $550,000 . It had been purchased by the previous (builder) owners for far less, and they had then totally transformed the kitchen, bathrooms, basement etc.. and my clients benefited from those renovations. I had negotiated lower on their behalf (of course), and also because the taxes were so high  (we are going to grieve them at the end of this month).  So, I called to wish Kamu ( a physician)  a Happy Mother's Day, and to check in with regard to the tax grievance issue, and during our conversation, my clients mentioned how they were made to feel so welcome on their street and in their new abode. O...