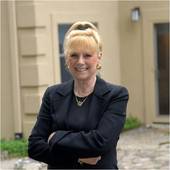 By Gay E. Rosen, As Real as Real Estate Gets!
(Julia B. Fee Sotheby's International Realty)
  I love New Rochelle. SO many different areas, all offering charm, and representing so many lifestyles, cultures, backgrounds. Did you know that Sutton Manor with its glorious older homes was once on the short list to become a historic neighborhood, but like so many other things, it became quite bureaucratic, so much paperwork, and it was going to be a long drawn out process, and so the efforts faded away. However,  that isn't to state that the area offers  pride of ownership. As you drive through the pillars, you can see the beautifully renovated homes, the beautiful water views from many of those homes, and evidence of that pride. There is a neighborhood Watch, a Neighborhood Association, and they have their very own boathouse, and dock, where for a small pittance each year, the owne...