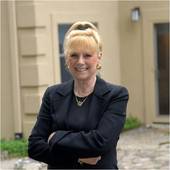 By Gay E. Rosen, As Real as Real Estate Gets!
(Julia B. Fee Sotheby's International Realty)
    Living in Paine Heights, New Rochelle, I belong to our local Neighborhood Association,  and having listed a majestic home with wonderful architectural detailing in the Beechmont area of New Rochelle, (271 Beechmont Drive) I felt compelled to also write about their local Neighborhood Association. Aptly entitled, The Beechmont Association . As an aside, the very first Beechmont Association Meeting Minutes were printed on July 4th, 1904 stating " As the pioneers of Beechmont, we desire to record our interest in our growth in the City of New Rochelle, believing that he who provides a home for self and family  is not only just with his own but also influences by his example to others, and that good citizenship is based upon a pure appreciation of domestic responsibilities, molding the pr...