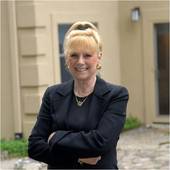 By Gay E. Rosen, As Real as Real Estate Gets!
(Julia B. Fee Sotheby's International Realty)
The Broadfield area of New Rochelle, 10804 offers some charming homes in a desirable area. One such home recently closed for $670,000, 4 bedrooms, 2 baths, and was 2467 square feet. While there was no garage (it had been converted into a lovely family room), what set this particular home apart was the beautifully designed kitchen by the Award winning team of Joan Schindler Designs. Perfect!  New Rochelle is GREAT!