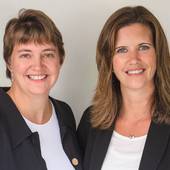 By The Blue Team, Working Twice As Hard For You!
(Windermere Real Estate/HLC)
This nice little neighborhood is tucked away on a winding street across from Woodin Elementary in the Wedge District of the city of Woodinville.  There is a mix of 1 story and split level homes that have prices that support those who are just getting started or who want to pull out some of their equity in their existing home and downsize. These homes were generally built in the late 1960s but many have been substantially remodeled so don't assume they have older interior.  Pride of ownership is evident as you walk through this neighborhood.In addition to being close to one of the award winning Northshore school district elementary schools, Woodinville High School is within walking distance and so is the Rotary Skate/BMX park and boardwalk/trails.  For a sampling of homes in this neighbo...