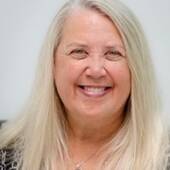 By Yvonne Van Camp REALTOR, "Home"work, I have the Answers!
(To Buy and Sell Real Estate, see me at Southwest Missouri Realty)
      There is such a declining amount of housing inventory during the holidays in comparison to buyers looking.    If you are a seller and hate to mow the grass, you get a pass, you can decorate minimally for the holidays, the house can smell good and it isn't because you are trying to hide a pesky smell.  Sellers don't forget food, freezing a batch of beautifully decorated cupcakes and displaying on the counter with a nice note showcases kitchens nicely.   Setting the table is a great way to showcase your house and remove busy work during the holidays, eliminating some preparation for showings.    For buyers, it is a great time for you to start off new and fresh.   Your Realtor® can orchestrate showings so you can still enjoy holiday planning and get together's by doing the previewing...