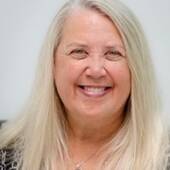 By Yvonne Van Camp REALTOR, "Home"work, I have the Answers!
(To Buy and Sell Real Estate, see me at Southwest Missouri Realty)
  Copper Mill Subdivision in Springfield, MO, will be having their Annual Neighborhood Garage Sale October 7 and October 8, 2011.  Copper Mill is a great neighborhood with one road in and one road out, perfect for a successful Neighborhood Garage Sale.                                            Copper Mill  is located on the southeast side of Springfield,  Mo. Directions:   From Hwy 65 and Sunshine, go East on Sunshine past Sam's to Pin Oak turn right (S) and enter the Copper Mill Subdivision.  Copper Mill is only minutes to I-44, and 30 minutes to Branson's Table Rock Lake and the Branson Landing in Branson, Mo.                         Do you Love  the Copper Mill  Subdivision in Springfield, Mo?   The neighborhood is always nice to drive through and the homeowners enjoy swimming pool ...