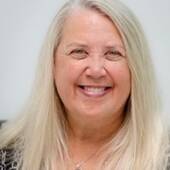 By Yvonne Van Camp REALTOR, "Home"work, I have the Answers!
(To Buy and Sell Real Estate, see me at Southwest Missouri Realty)
                    Are you looking for a HUD house in or around Springfield, MO?   I see A LOT of properties, some that are GREAT PROPERTIES, this one grabbed my attention in the MLS, and I went and looked at it.    It is worth sharing with anyone who is considering buying a house in Springfield, MO in the $175,000 to $250,000 price range and want to see the HUD properties.                        Located at 854 N. Woodbury, in Pearson Meadows, in Springfield, Mo, this home has 4 Bedroom, 2 Bath, 3 Car Garage, and 2200 sq. foot.   I love Back Yard, Lots of Windows, Roomy Kitchen, and the layout, which is ideal for Entertaining.    Close to Hwy 65 and minutes to I-44 and James River Expressway in Springfield, MO              Priced at $215,000!         YOU NEED TO KNOW EARNEST MONEY DEPO...