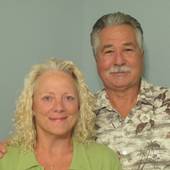 By Karen Baker, Professional Help with Rapid Responses...
(Sunset Beach and Beyond Realty)
    BE THANKFUL OUR HOLIDAY ENLIGHTENMENT FROM DISNEY WORLD To those of you who read and commented on our "Should we feel guilty this Christmas?" blog from last week, we thank you for your support. We are Disney veterans, this visit marking almost 35 years from our first visit on our honeymoon in 1978. We have visited Disney World at least a dozen times over the years with our two children, family and friends but this was the first time since our initial visit in 1978 that we were there sans kids, family and friends. It was wonderful, but very, very crowded and although we had been there during most seasons and had braved the crowds of summer and various other holidays, we had never been there on Christmas Day. We had 4 day passes from the 23-26 and had already decided that we were goin...