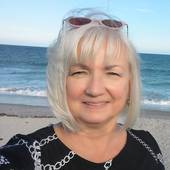 By Lynn Ganster, P.A.
(Morris Williams Realty)
Beautiful River Oaks Landing is located in the East Orlando area near Research Park, home to Siemens, Lockheed Martin, Saab Training and the Orange County Public School District to name a few.  It is also very convenient to the University of Central Florida (UCF) where our educators would love to live. East Orlando is a bustling hub for college students, professionals and scholars who all live and work together and enjoy the conveniences of this location.  The area also offers easy commuting to downtown Orlando (20 minutes by car) as well as a leisurely drive (40 minutes) to Cocoa or Daytona Beach for a day of fun in the sun. Restaurants are plentiful too.  The University corridor offers a large variety of fast food from McD's to Chipotle and for the more health conscious First Watch to...