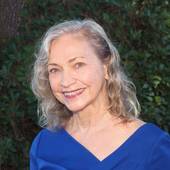 By Norma Toering Broker for Palos Verdes and Beach Cities, Palos Verdes Luxury Homes in L.A.
(Charlemagne International Properties)
Josh and I were out and about making a few videos to showcase several of the local parks.  His son, Ben, was sound asleep in the stroller and my little Faye was in my arms.  Who says you can't get any work done while baby and dog sitting?   This photo was taken at Point Fermin Park and shows our gorgeous coastline from San Pedro to Palos Verdes.  Faye can't take her eyes off that incredible view!   If you're in the market to purchase or sell a view home in San Pedro or Palos Verdes we would be honored to help you accomplish your real estate goals.  You may contact us at 310.493.8333 or ToeringandTeam@gmail.com.