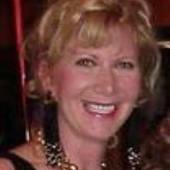 Services for Real Estate Pros
Judith Sinnard
The SMARTePLAN Lady
Houston, TX

—

SMARTePLANS; Houston, Texas
Inventor of SMARTePLANS, the Wildly Successful Pictorial Floor Plan Marketing System for Multi-Million Dollar Luxury Properties. Our Last 5 Years ... has 30% of SMARTePLANS selling OVER List Price
Get to know Judith Sinnard
PERFORMANCE STATISTICS
Does SMARTePLANS work?  Naturally, that's what everybody wants to know. I won't tell you it's going to work for you, but I can show you how it IS working for others. 
SMARTePLANS IS PROVEN
$375 Million Dollars Worth Of Property Sold 21% Faster Than the MLS Average ---- with 24% Selling Above List Price and an Average Selling Price of $1,041,501 --- Over 12 Years!
For the Past 5 Years
1.  We've sold Faster (Less Days on Market) than MLS, even though our...
2.  Average Sales Price of $ 1.3M is 5 TIMES the MLS Average of $ 247,623 ... and in the process
3.  An Average 30% of those $1.3M properties we marketed  --- Sold OVER list price!
You can read the "5 Year Snapshot" and review the actual MLS data; it's impressive market performance for marketing multi-million dollar properties!
Judith Sinnard's Blog Posts
Real Estate Industry
–

about 4 years ago
Real Estate Sales and Marketing
–

over 5 years ago
Home Selling
–

over 5 years ago
Real Estate Sales and Marketing
–

almost 6 years ago
Certifications
WHAT I DO
SMARTePLANS are custom digital floor plan property pictorials, with embedded photographs, created to sell multi-million dollar luxury homes in Houston, Texas.  Loaded onto our MLS (and data-streamed around the world) they are accessible to buyers and buyers agents 24/7, for the life of the listing.
You can view homes currently on the market in Houston, some with furniture moving capabilities, right here in the various postings on my blog (as well as on my website).
SMARTePLAN-IT is a SMARTePLAN on MLS that has the added capability of allowing potential buyers to arrange to-scale furniture inside the property's floor plan ... and visually knock down walls if they are contemplating renovation.
It also uploads right onto our MLS so interested buyers can select items of furniture off a menu, size it to fit their needs and slide it around inside the floor plan of the listed property -- arranging furniture and doing "what ifs".  It helps buyers "see" how the property fits their needs and they start visualizing "their stuff" in the space -- which is when they start forming an emotional attachment to the space. We call it the "mental move-in".
You can find out more about this process, and see a sample by clicking the link. Check it out, "play" with arranging furniture online. 
We also offer foreign language interactive floor plans and even interactive marketing materials that don't use a floor plan.  For builders and developers we can have a set of fully functional interactive materials online and marketing the property even before the slab is poured. The usual outcome is the property is sold (long) before construction is even completed. 
Skills
Contributor to Inman.com
US Patent: 7,733,351B1 - Method for Forming Interactive Image of Indoor and Outdoor Spaces
US Patent: 8,010,906B1 - Property Presentation & Visualization Method
Testimonials for Judith Sinnard
Tom Plant, GRI QSC; Greenwood King Properties

03/27/2015

We just got out of the option period! Third time was charm. This one was a toughie. Here is a Testimonial:

"Take a sprawling one story home of more than 3,500 sf including a converted garage sitting on a lot of more than 11,000 sf. Add unique features like a sunken fountain in the Dining Room, a Master Bedroom large enough for a small home, and a pool hidden behind the converted garage. Mix in the need for significant updating. The result is a potential marketing failure.

A part of my marketing solution was to use a SmartePlan. The SmartePlan was able to convey the expanse of the home and how it related to the exceptionally large lot. Once a Buyer arrived, the SmartePlan helped them not become confused as they toured the home. We had more than 100 showings, a record for me. I am convinced the SmartePlan was a significant factor in attracting so many Buyers and getting this home under contract."


Betty Shindler; Martha Turner Sotheby's International Realty

03/17/2015

"I had a listing on a tri-level penthouse with a large pool and terrace. Judith did an amazing SmartePlan that was interactive. The plan definitely helped people understand the amenities of this extraordinary property. It was a large factor in the sale of the property."



Patricia Savage, Martha Turner Sotheby's International Realty

12/01/2014

"Knowing that the drawings and descriptions of a home are available allows prospective buyers to become more comfortable with the "feel" of the home while they are touring. They can view the home with ease and without the distraction of having to remember and later recall room relationships, dimensions, detailing and focal points. SMARTePLANS portray the home in a far better way than pictures alone while assuring home owners and listing agents that all important aspects of the home are mentioned. With SMARTePLANS, I know that I have provided the very best marketing possible for my clients as I list their homes. The wonderful work that Judith Sinnard creates is incomparable in the Houston marketplace. Together with established company practices and advertising pieces, SMARTEPLANS produces a winning combination of successful sales and satisfied clients."

Tom Plant, GRI QSC; Greenwood King Properties

02/05/2011

"Using SMARTePLANS not only helps me more effectively market my client's homes, the use of SMARTePLANS also is an important element in marketing my services. I am convinced I get more listings because I use SMARTePLANS for every home."

Walter Bering, Broker Associate; Martha Turner Sotheby's International Realty

10/12/2009

"The best testimonial for the benefit of SMARTePLANS came to me from a buyer at closing. This buyer told me that they would refer to the floor plan graphic anytime they had a question about the house. SMARTePLANS helped this buyer move-in mentally. The home sold quicker & for a high price. Needless to say, the Seller was pleased also. I like to use SMARTePLANS to help my listings "stand out" in comparison to other homes on the market."

Melinda Noel; Greenwood King Properties

11/12/2006

As part of her presentation to all of Greenwood Kings' Offices … " I told them out of everything I do, the one thing I continue to get compliments on are your plans."
Introducing a fresh new look for your Profile.
Click the 'Edit Profile' button below to enter 'Edit Mode' and continue the tour.