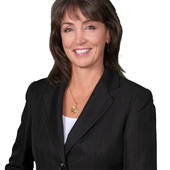 By Konnie Mac McCarthy, Broker/Owner - VA & MD "Time To Get A Move On!"
(MacNificent Properties, LLC)
Have you seen that commercial for staples, where the parents are dancing in the isle of the store...The kids are going back to school!!  For working parents, a collective sigh of relief is felt... Things are gearing up at Battlefield High school in Haymarket, Virginia. Battlefield is known for its IT program, students from all over Prince William County can enroll in the program, it's one of the best in the country.  Here is a schedule of events to kick off the school year!!  Go Bobcats! New Teacher Orientation: Tue, Aug 19 - Thu, Aug 21 Freshman Orientation: Fri, Aug 22, 8:30 AM - 11:30 AM Teacher Work Week: Mon, Aug 25 - Fri, Aug 29 Rescheduled: Freshman Football Practice, Aug 25, 9 AM Classes in Session: Tue, Sep 2  Homes for sale in Manassas, Homes for Sale in Haymarket, Homes for S...