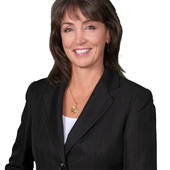 By Konnie Mac McCarthy, Broker/Owner - VA & MD "Time To Get A Move On!"
(MacNificent Properties, LLC)
  Piedmont Country Club Haymarket, Virginia Why Do People Live here?      Piedmont has the feel of a resort, people are always milling about, riding bikes, walking or running on the miles of walkways.  The community center is also always humming with activity,  with an indoor pool, full service fitness center, exercise room, locker rooms, and outdoor pool, this is a perfect place to meet your neighbors and get involved in the community.  The business center and meeting rooms are a great feature for business owners who work from home, but occasionally require professional facilities.       Piedmont has 1,619 homes and consists of the Piedmont Gated Golf community, Old Carolina Estates, and the Piedmont Riding Club (which are estate homes on larger lots) and the beautiful Piedmont Golf Cl...