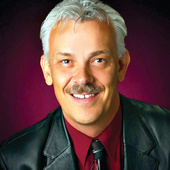 By John McCormack, CRS, Honesty, Integrity, Results, Experienced. HIRE Me!
(Albuquerque Homes Realty)
The Boulders subdivision in NW Albuquerque NM  The Boulders is a brand new subdivision now under construction.   The Boulders is very easy to find by traveling North on Unser off the new Paseo Del Norte extension or from Paradise Blvd South on the new Unser Extension. The Boulders subdivision is a Pulte Homes project offering two separate series with twelve possible floor plans and each of those with three different elevations options. Current Homes For Sale in The Boulders. If you are considering building a home or purchasing a pre-built home in The Boulders serioulsy consider utilizing your own Realtor® and buyer broker.  The builder certainly has sales people on staff in their models to assist you and describe the various options and upgrades etc., however having your own representat...