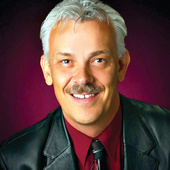 By John McCormack, CRS, Honesty, Integrity, Results, Experienced. HIRE Me!
(Albuquerque Homes Realty)
Albuquerque Academy Home with Swimming Pool Now Pending       Albuquerque Realtor® John McCormack was contacted by out of state buyers that found him online.  They were looking to relocate to Albuquerque NM and wanted a knowledgeable REALTOR® to  assist them, as they were not familiar with the Albuquerque lay out or homes.     John quickly returned their online inquiry then they began talking on the phone. He listened to their must have list and then set them up on his up to date automatic email system that alerts buyers of new listings fitting their personal criteria.  Mr. and Mrs. Buyers loved this easy online feature and picked out several homes to look at when they flew to Albuquerque to house purchase their home.       John showed them all 15 homes on their must see list in one day...