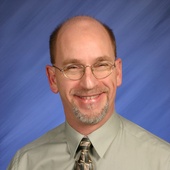 By Steve Baklaich, Treating Buyers & Sellers to Full Service Always.
(RE/MAX Results St Cloud Mn real estate)
Seriously, now is the time to remove your emotions from the buying process and look at the investment potential, THIS IS AN INVESTORS MARKET! Forget about the late night infomercials, forget the news about a buyers or sellers market, forget what info your Uncle Fred gave you about waiting; now is the time to get motivated and get your real estate portfolio together, seriously do it now! As I posted in my blog "Buy a house... Then Buy another" the market is prime for the investor buyer, and they are out buying right now. Economists like Ben Stein, Hedge Fund Managers like Paulson, NAR, the WSJ and many more are pointing out that we are seeing the best combination of factors for the investor buyer that we have seen in over 35 years, and the prices are very nice too. Right now there are qu...