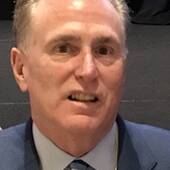 By Kevin Mackessy, Dedicated. Qualified. Local.
(Blue Olive Properties, LLC)
If you are at any sort of office job you must be mindful of the amount you stay rooted to your chair and desk during the day. Luckily as Littleton property management and real estate agents, we are only at our desks for the time out of the day that we are not showing, meeting brokers, or any other appointments. Those moments are crucial as they add up over the year. Even agents working from home would do well to remember to break up long stretches of desk time with a simple 15-minute active break.Have you ever had an active break? Have you noticed it improving your mood, work output and morale throughout the day? This can be achieved simply by walking around your office, building, living room, or down the hall to get a drink of water. A micro break has been shown to recharge your mental...