Giuliana Enriquez-Atlanta Realtor - (678)439-5857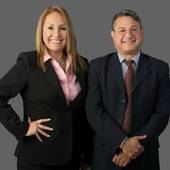 CallText: 678-439-5857
Real Estate Agent
Giuliana Enriquez-Atlanta Realtor - (678)439-5857
Roswell and North Atlanta Spanish Speaking Realtor
Roswell, GA

—

Better Homes and Gardens RE Metro Brokers 678-439-5857

Better Homes and Gardens Real Estate
1580 Holcomb Bridge Road #26
Roswell , GA 30076
---
Whether you are buying or selling property in Roswell, Alpharetta, Johns Creek, Marietta, Woodstock, Norcross, we offer you expertise as residents since 1999. Agente de bienes raices de Atlanta USA.
Get to know Giuliana Enriquez-Atlanta Realtor - (678)439-5857
Recognized as one of the top Latino Real Estate Agents in Georgia through a personalized service with Better Homes and Gardens Real Estate Metro Broker, the largest real estate company in Georgia , get to know Giuliana Enriquez through her clients' testimonials:
As always it was a pleasure working with Giuliana. She is very knowledgeable and understanding. I have used her several times and would continue as a satisfied customer. Blanca McFarlane 30th Jun 2016

I would like to say that Giuliana did an exelent job! She was always there for me and as answer any questions I may had! I would strongly recommend anyone to work with such a wonderful person! Milly Conejo 4th Apr 2016

She is an excelent broker agent, she was with us at all time and was able to help us with any questions we had, she initially helped us get our first house, and to even sell it, she was very efficient,patient,and on top of that, she makes her clients feel confident when buying and also selling, i wouldn't change to another agent now that she's become our angel...thank you Giuliana!
Es una excelente agente de bienes raices, altamente recomendable, tiene altas cualidades de escuchar, sacar de dudas sobre compra-venta de casas y muy paciente, para la familia sandoval-hernandez ella se convirtio en nuestro angel ya que ha realizado nuestros sueños, y esperamos seguir con ella...GRACIAS GIULI!!!!! -Hugo y Fabi, 9th Mar 2016
Giuliana Enriquez is very understanding, professional and easy to work with. I am very satisfied with how Giuliana Enriquez handled the buying of my new home and selling the old one. Thank you! Noma, Canton, 17th Jul 2015

Giuliana Enriquez was very helpful in finding us a lovely home in a great neighborhood. We are satisfied with our first home and will love to work with her again. Juliana Ayala, Hiram GA, 17th Nov 2015

Great person, very professional. Understood all of my requirements when looking for a house. A great experience to work with her Miguel A Ruiz- Marietta, 16th Aug 2015

Giuliana, is an excellent Realtor. I really recommend her! She is very dedicated to her work and very responsible. If you need a Realtor to sell or buy a home, Giuliana is the right person! Very nice person too! - Yanet Aviles

Just wanted to thank Giuliana Enriquez for helping us find a perfect home for our family! She definitely found us a great deal! Thanks! -Emily Hopkins Bartosz

Giuliana helped me a lot with everything , she always was calling if i was needing help to find a house , if id like to buy a house again, id call her again. Jorge moncada , Lawrenceville

I just purchased my first home in May 2012 with Giuliana Enriquez @Metro Brokers. I found Giuliana to be very communicative and knowledgeable with the area and price range. Once my home was found and the purchase process began, her knowledge and guidance helped make my first real estate transaction easy and painless. Thank you Giuliana. I highly recommend you to others. You are wonderful. Thanks again. - Ricky Reyes
 ________________________________________________________
Hola Giuliana...
solo para expresarle mi agradecimiento por su labor y dedicacion en todo momento desde el principio hasta el fin de la compra de la casa, cada pregunta cada inquietud encontre las palabras necesarias para enterder lo implicado en verdad hace una gran diferencia entre ser nada mas la representante y el que le ayuden casi como tomado de la mano.
en mis pocos dias de estar viviendo en mi nuevo hogar, miro atras y no puedo dejar de pensar en que para realizar todo lo implicado con la compra de una casa parte de esa alegria se la debemos a personas como tu profesionalmete dedicadas con metas seguras y objetivas si en el futuro necesito de alguien sera muy dificil elegir a otra persona solo espero que para ese tiempo no se haya jubilado... Gracias!!!! por todo tu trabajo y esmero realizado para lograr un suennio mas realidad!.

Fernando Sanchez
SRA. GIULIANA ENRIQUEZ, DIOS TE BENDIGA POR SIEMPRE. NECESITAMOS PODER EXPRESAR
DE ALGUNA FORMA NUESTRA MAS SINCERA GRATITUD HACIA USTED. HEMOS PODIDO VALORAR
SU HERMOSO TRABAJO, CON LA DULCE DEDICACION Y ESFUERZOS QUE REALIZAS PARA PODER
ALEGRAR LAS VIDAS DE LAS FAMILIAS EN BUSCA DE UN HOGAR, SIEMPRE DISPUESTA A DAR LO
MAS DE SI. HOY TE DAMOS GRACIAS , PORQUE YA PUDIMOS RECIBIR UN ANHELO MAS DE NUESTRAS
VIDAS : EL PODER OBTENER UN HOGAR. DAMOS GRACIAS A DIOS POR HABERLE PUESTO EN
NUESTRO CAMINO, POR SU LINDA COMPANIA EN LOS RECORRIDOS DE LAS DIFERENTES CASAS,
POR SU SINCERO Y ESMERADO TRABAJO PARA SATISFACER LOS DESEOS MAS SUTILES DE
NUESTRAS NECESIDADES, POR HABER CULTIVADO ADEMAS, EN NOSOTROS , UN PROFUNDO
CARINO Y UNA BELLA AMISTAD, DESEAMOS DE TODO CORAZON QUE SIEMPRE PERDURE , Y
QUE TENGAS MUCHO EXITO EN SU VIDA FAMILIAR Y PROFESIONAL , TE ADMIRAMOS SRA.
Y AMIGA, LES DESAMOS QUE SIGAS TENIENDO EXITOS EN LAS VIDAS DE LAS PAERSONAS QUE
TE RODEAN. CON TODO NUESTRO AMOR HACIA USTED,
- OSCAR Y EMMA VEIGA Y FAMILIA.

Giuliana deseamos expresarle por este medio nuestra gratitud por su invalorable atencion que presto al proceso de adquirir nuestra casita. Conocerla fue lo mejor que nos sucedio, pues encontramos en usted una persona entregada a atender a su cliente, nos regalo su amistad, nunca tuvo un no puedo, nos dio animos cuando los momentos se ponian dificiles y fue nuestro soporte para seguir en la lucha hasta llegar a conseguir la propiedad que necesitabamos. Para usted no hubo distancias, ni horas, siempre alegre y decidida a satisfacer nuestra necesidad de vivienda.
A quienes estan en este proceso les digo con Giuliana lo lograran pues es excelente profesional y mejor amiga. Con ella "si se puede". Si desean contactarnos, nuestro telefono es 720-530-0549.
Gracias Giuliana y le deseamos muchos exitos.
- Felix y Nancy Borja
Si Giuliana eres la mejor en el real estate a mi me consta tu dedicacion y paciencia para darnos las mejores opciones para obtener la mejor eleccion....te doy gracias tambien por ayudarme muchisimo en mi eleccion sabes que estoy muy feliz ademas que una realtor eres una amiga..bendiciones y abrasote.
- Mariela Zegarra

"Le damos las gracias a Giuliana Enriquez porque por fin despues de tratar tantos anios por fin tenemos nuestra propia casa y me parece que ella es una extraordinaria persona que esta muy al tanto de uno. Gracias!"


"Ella fue muy eficiente, amigable y me ayudo bastante."
"Yo, Karla Solis, doy testimonio que la sra. Giuliana Enriquez es una buena vendedora y tiene unab buena paciencia para los clientes y considero que es una buena persona."
"Gracias por todo y cuando la casa esta limpia y tenemos todo en orden, te invitaremos para cenar."
- Tina Flores
"Muchas gracias por ayudarnos a lograr comprar la casa. En realidad le agradezco mucho en mi nombre y en nombre de mi familia, todo lo que hizo diligentemente para lograr nuestra meta" - Francisco Maillo

"Fue un gran placer haber trabajado con usted para encontrar esta casa. Gracias tambien por regresar mis llamadas y estar disponible para darme buen consejo, motivacion, durante el proceso.Usted es realmente una buena agente de bienes raices. Con mucho gusto la recomendare a mis amigos si ellos deciden comprar casa. Realmente aprecio su honestidad. Para mi fue lo mas importante. Que Dios la bendiga" - Alex Adekambi

"Muchas Gracias por su paciencia en ayudarme a encontrar una casa, que Dios la colme de bendiciones" - Mery Guidry

"Te agradezco mucho el servicio . Realmente fue exelente . Cuando compremos la casa te vamos a llamar . El lugar es hermoso y estamos disfrutando un monton del lago . Te vamos a recomendar a familias que se esten mudando para aca." Angeles y Diego Camarotta

"Giuliana Enriquez es una persona servicial eficiente mas que unos clientes nos trato como amigos, paciente, gracias a Dios por que la puso en mi camino. Gracias Giuliana"
"Giuliana es una persona muy confiable. El tiempo en que me ayudo para buscar mi casa, ella siempre fue muy accesible y senti mucha confianza en ella. " - Laura Celia Perez

"..De corazon le agradecemos por el tiempo la paciencia y la ayuda q nos brindo estamos muy contentos y agradecidos. Dios la bendiga y de nuevo muchas gracias por su ayuda. Y por usted se nos hizo realidad nuestro sueno. Gracias." - Jose Antonio Monsalve
"Gracias Giuliana Enriquez you are the Best Realtor!! - Hazel Hernandez

"Gracias a Giuliana por su pasiencia y tiempo, ella es la BEST REALTOR =D" - Aracely Aragon
Giuliana Enriquez-Atlanta Realtor - (678)439-5857's Blog Posts
Real Estate Industry
–

almost 5 years ago
Real Estate Market Trends
–

over 8 years ago
ActiveRain Community
–

over 8 years ago
Selling and Buying at the same time in Atlanta
If you need a bigger home or a smaller home in Atlanta contact me at 678-439-5857. I can help!
Certifications
Giuliana can provide you with the highest level of service, integrity and customer satisfaction when buying or selling your home.  If selling, Giuliana has an extensive knowledge of internet marketing and  can market your home in English and Spanish appropriately.   If buying, Giuliana will educate you and show you all the best homes that match your criteria that are available for sale in the exclusive areas of  Atlanta Georgia USA!    Call Giuliana for a free consultation today and she will explain to you how representing you appropriately, will help you save time, thousands of dollars! and headaches. Giuliana is a real estate agent licensed in the State of Georgia and member of the Board of Realtors of Atlanta.  Giuliana has the experience and knowledge in Atlanta. Giuliana specializes with First Time Home Buyers, Sellers, Relocation services to and from Atlanta.  Homes could be resale, new, and foreclosures.  Marketing Homes for Sale in English and Spanish, Extensive internet marketing
En Espanol:
Representacion de Compradores por Primera Vez, Representacion de Propietarios que  necesiten vender, servicio de relocalizacion hacia o afuera de Atlanta.  Miembro del FMLS y GA MLS, las 2 companias de listados multiples en Georgia.  Casas, townhomes, condos de reventa, nuevas o reposeidas. 
Skills
*Graduated with B.S. in Marketing and International Business in Arkansas State University 100% financed through a full tennis scholarship playing for university's 1st division tennis team.
* Full time Realtor for past 7 years servicing North Metro Atlanta GA, Based in Roswell, GA
* Member of National Association of Realtors & Atlanta Realtors Association.
* Prior to joining Better Homes and Gardens Real Estate Metro Brokers in 2009 I was one of the top agents with Century 21 Across Atlanta.
* Top 10% agent at Better Homes and Gardens RE Metro Brokers - a 26 office company with over 2,500 agents. Better Homes and Gardens Real Estate Metro Brokers is the largest Better Homes and Gardens Real Estate company in Georgia with offices in Roswell, Johns Creek, Marietta, Woodstock, Cumming, Duluth, Buford, Hiram, Powder Springs, Buckhead, Atlanta, Conyers, Stockbridge, Lithonia, Clayton, Peachtree City, McDonough, Newnan, Helen, Douglasville and East Ellijay.
* Highly strong and driven person - Have been a home owner of a fixer upper in Roswell GA since I was 25 years old.
* Fully Bilingual in English and Spanish.
Agente de bienes raices o inmobiliaria destacada en Atlanta Georgia USA completamente bilingue en Espanol e Ingles para dar la mejor asesoria en su propio idioma. 
Introducing a fresh new look for your Profile.
Click the 'Edit Profile' button below to enter 'Edit Mode' and continue the tour.