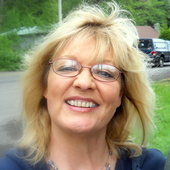 Home Stager
Sheila Reynolds
Home Stager Vancouver Wa & Portland
Kelso, WA

—

StageUsNow, LLC, dba; Presentations Home Staging
Vancouver WA, Battle Ground, La Center, Camas, Hockinson, Ridgefield, Brush Prairie, Longview
Portand, Beaverton, Hillsboro, Happy Valley, Yigard, Tualitin, Lake Oswego, West Linn, Aloha, Milwaukie
Battle Ground , WA 98604
---
PROFESSIONAL HOME STAGER! Your staged home or your client's Staged home is their most valuable asset! Call Now (360) 666-9461 for a free Proposal to maximize your profit on your SOLD home!
Get to know Sheila Reynolds
First, we have years of Home Staging Experience in Vancouver WA and Portland Oregon. Our professional staging TEAM at PRESENTATIONS HOME STAGING will ensure that Your Staged home or Your Clients Professionally Staged Home will appeal to the general buyer viewing your home and put you above those of the same value.  Please visit www.StageUsNow.com for our Vancouver Washington, Camas, Felida,  Portland, Washougal, Brush Prairie, Battle Ground, generally Clark County and Oregon . If you're unsure, please call! We will work with you and your Realtor, to assure your home sells fast, bringing you top dollar on your largest investment, YOUR HOME! An Accredited Staging Professional (ASP) at PRESENTATIONS HOME STAGING is available for immediate consultation. In most cases we typically, with our PROFESSIONAL Staging Team stage your home in one day. We are licensed and insured home stagers for Vancouver WA,  Clark County, Washington and Portland, all over Washington and Oregon.  CALL TODAY!   (360) 666-9461
Sheila Reynolds, Accredited Staging Professional (ASP)
International Association of Home Staging (IAHSP)
Founder of Vancouver WA IAHSP
Owner of Presentations Home Staging founded in 2006
Greater Vancouver Luxury Homes Board Member
www.StageUsNow.com  360 666-9461
Sheila Reynolds's Blog Posts
Home Selling
–

about 8 years ago
ActiveRain Community
–

almost 9 years ago
ActiveRain Community
–

almost 9 years ago
Home Buying
–

about 5 years ago
What a difference a Stage Makes......
Before and After video of Homes that have Sold as a result of Presentations Home Staging, or StageUsNow.com!
Certifications
 Stagedhlomes.com
A picture tells the story! If your home, in todays market isn't in it's top form there are lots out there that are!  Call to find out how a professional ASP (Accredited Staging Professional) personally trained by the inventor and founder of StagedHomes.com, Barb Schwarz, can set your home above the rest for a fast sale. STAGING WORKS!
Why stage your Home?  Home staging by an ASP will provide you with a competitive edge, placing YOUR home above those of equal value in your area AND for less than it would cost you to reduce your home's selling price!
If you're selling your home, studies have PROVEN that staged homes sell faster than those not staged, regardless of whether it is a buyers or sellers market.  Additionally, a staged home can return more on your investment.
STAGING AN EMPTY HOUSE? Many homeowners have found themselves in a situation where they have to leave the area, BEFORE they've sold their home. Empty homes do not always sell very fast because not all BUYERS can visualize their belongings in an empty house.  In these cases, the homeowner winds up with two mortgages to pay while waiting for a buyer with vision to see how their furniture will look in your home.  WE CAN HELP!  Why pay 2 mortgages when you don't have to?
Testimonials for Sheila Reynolds
Leesa, Debbie, Alice, Gary, Marlyse, Rob

08/20/2013

August 20, 2013
Great professionals to work with. Did an excellent job staging our home which we were able to sell within 2 1/2 months. They were very careful with setting up furniture and easy to work with. I would recommend their services if you are needing to sell your home.

Debbie W.

5/5 stars August 8, 2013

The consultation we had with Sheila provided us with invaluable suggestions on staging our home for sale. She took us room by room, "shopping" in our own home and then told us how to rearrange the things we already had to present our home at its greatest advantage. We sold our home for our target price in only 3 weeks. The way Sheila guides you will teach you to look at things a new way - the way a buyer will see it. It makes a huge difference. We even got feedback from the realtors who showed the house saying that it was "beautifully staged."

Leesa B.

5/5 stars July 31, 2013

Sheila and Butch are a wonderful team and did an excellent staging of our condo in Manzanita, OR. They are efficient and dependable and go the extra mile. Evidence of this is that after staging we received 2 offers of purchase in less than 3 weeks. Previously it had been on the market for many months.
I highly recommend their services!

Alice L.

5/5 stars April 17, 2013

I was skeptical of the need to "stage" my Mother's house, but after seeing how Sheila & Butch transformed the house, I am a believer. The way they were able to use alot of Mom's artwork & furniture & combine it w/ stuff they brought in was pretty cool. I would recommend them to anyone who asked!

Gary C.
Sheila R. from Presentations Home Staging, LLC replied to this review on April 19, 2013:

Thank you for your wonderful comments. We're delighted that we've gained your confidence in our Home Staging expertise. We certainly look forward to seeing this project sell very quickly!

5/5 stars March 25, 2013

Butch and Sheila are terrific! They preform magic. This is the second home that I have used them for and we sold in 1 day via the virtual tour. There was nothing on the market that looked like our home when they were done. I would highly recommend them and having your home staged, it really does work.

Marlyse M.
Sheila R. from Presentations Home Staging, LLC replied to this review on March 25, 2013:

We were so delighted to have you return to Stage your second property with us. We are excited that we were able to create an inviting Stage that had such an immediate result. We look forward to helping you again in the future. Thank you for taking the time to share your wonderful story.

5/5 stars February 5, 2013

Presentations did a great job staging our a condo and house we were selling. They were competitively priced, were flexible with my schedule, and their work was top notch. Both properties were on the market about for about a month before I had them staged. After staging I received offers on both properties within the week.

Thank You!

Rob T.
Sheila R. from Presentations Home Staging, LLC replied to this review on March 19, 2013:

We were delighted that you gave us the opportunity to work with you on both of your properties. We're very thankful that our Home Staging results generated the immediate offers that you received. Thanks for taking the time to tell others about our Services.



Testimonial from Angie's List

"Unbelievable! (PHS) made our house look the best it ever had,
we received multiple offers including a full-price offer – just
a few days after they worked their magic. In this market, that
is amazing.
Presentations Home Staging was recommended by our agent
before we listed. (PHS) came over immediately, looked through
the house, and presented us with a very reasonable proposal
very quickly. Just like on the TV shows, they didn't tell us
details.
The day they Staged the house, I could hardly wait to get home
from work. I couldn't believe my eyes when I walked in the
door. They had rearranged our furniture and art, and added a
number of silk plants and other special little touches.
I kept saying to my sister, "I wish the house was staged when I
first moved in." It looks like a show place (PHS) focused on
"flow", which invited buyers in and got them to linger. It was
gratifying that they used so much of what I already had… "

"Well I think you worked your magic again. We had a showing last week and they
wrote up an offer Friday. But…. After they saw it and before they wrote the offer
another couple came and looked at it. They wrote the offer same day. Interestingly
enough they had looked at it before you two helped me and they thought it was
dated. When they came back they couldn't remember why they thought it looked
dated before. "

Thank you for such a great job in staging my house. Everything was done on time and my house sold within one week. Your artistic staging of the rooms made all the difference. CG Vancouver, Wash.
Introducing a fresh new look for your Profile.
Click the 'Edit Profile' button below to enter 'Edit Mode' and continue the tour.