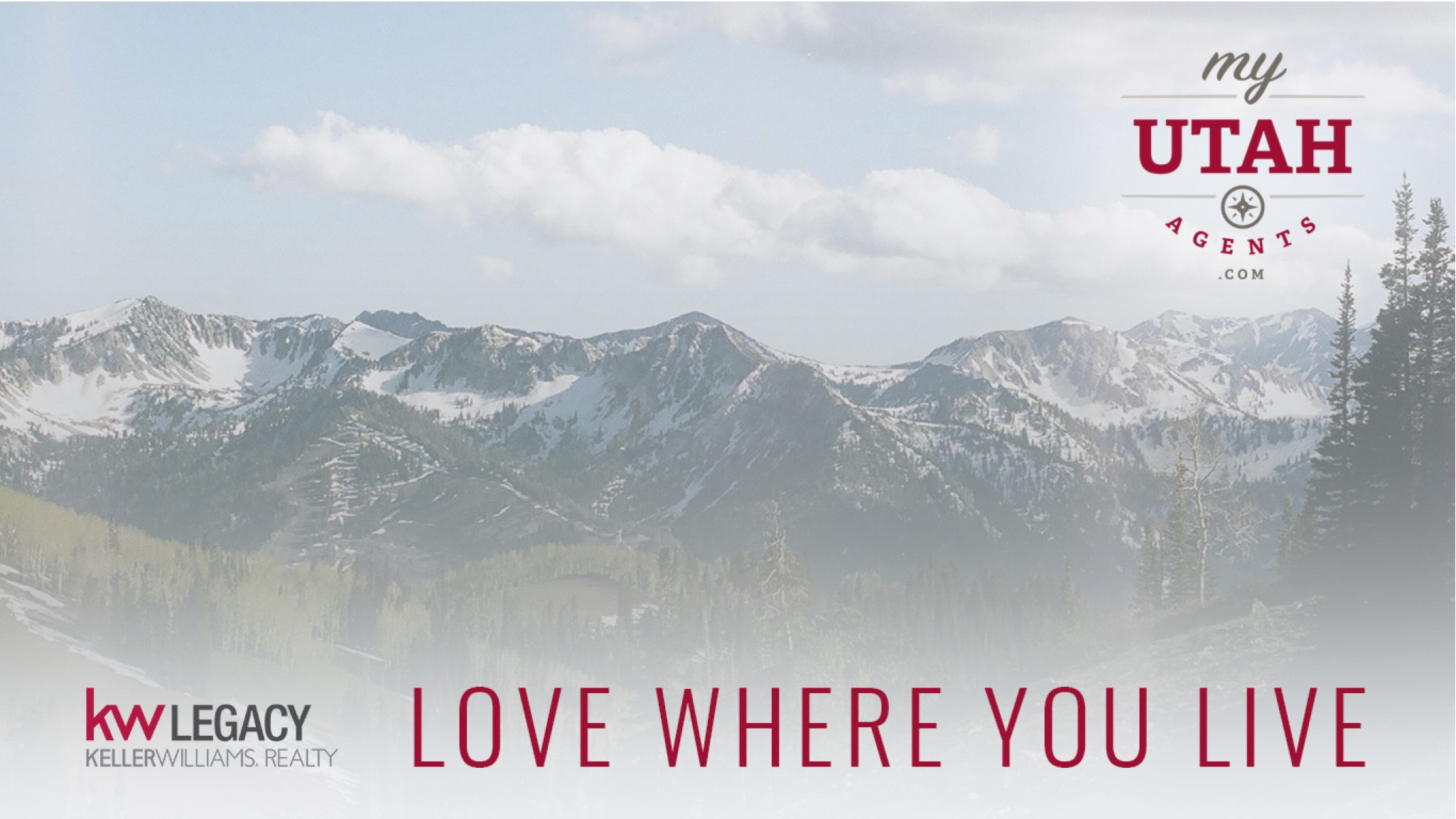 Get to Know My Utah Agents
Shannon, is the Associate Broker at the local KW LEGACY KELLER WILLIAMS REALTY real estate office. Working as a professional Realtor that is specialized in the greater Weber & North Davis County areas, Shannon prides herself in providing the highest quality service to all of her clients. She currently resides in North Ogden and has lived in Weber County for the past 15+ years. Shortly after graduating from Bonneville High School, she pursued her real estate license and has furthered her education by completing an Associate in Health Science from Weber State University in 2011 and obtained her Broker's license in Summer 2012. Since she since has earned her CRS designation and is currently the President-Elect for the local Northern Wasatch Women's Council of Realtors. In a competitive market, it is crucial to stay ahead of the curve. By expanding her real estate knowledge and keeping at the forefront of what's next, she stands apart from the crowd and continually coaches with North America's Top Real Estate Coach, James Houghtaling. She feels this offers more to her Sellers by increasing her professional skills and staying on top of industry trends in order to get their home sold in an appropriate time frame. She believes keeping in constant contact throug hout the selling process is a necessity, and will see that the experience goes as smooth as possible every step of the way!
Amanda Schleininger, the real estate goddess, has years of customer service experience. She represents the very best of what My Ogden Agent has to offer. Many years of human resource management experience has instilled in Amanda a genuine care and concern for her clients whom are buying and selling their biggest asset-their home. Too many agents rush clients through the buying or selling process-never taking time to understand their underlying concerns and custom tailoring a solution. One size does not fit all. And every client has unique needs, concerns, and goals that Amanda works hard to address.
She is originally from Utah County and currently lives in Weber County now for over 19 years. Amanda grew up learning business, construction management, real estate and land development. 
After graduating from Ogden Weber Applied Technology School of Real Estate, she joined forces with Northern Utah's Top Producing Agent Shannon Williams Olsen.  Currently she coaches with North America's Top Real Estate Coach, James Houghtaling.  Amanda takes the time to listen… to research… and to make sure her clients are taken care of.  Her personal philosophy is "take action".  This allows her to find her clients the right house at the best price!
She is a firm believer in EARNING her business and that's why she works so hard doing exactly that. If are looking to buy or sell a home she asks that you give her an opportunity to assist you in the process.
My Utah Agents - "Why It Pays To Live In Ogden"
"It Pays To Live In Ogden" ...check out the city that is one of the best kept secrets in Northern Utah! For more information and see view our current list of homes for sale visit: www.MyUtahAgents.com Buyers - Contact our team to help you find that perfect place to call home! Note: We offer free "lunch & learn" homebuyer classes, call 801-737-5BUY(789) to find out when the next one is scheduled. Sellers - We have a below average days on market and high inventory turnaround ratio with cutting edge and proactive processes! Note: We can provide you with a free equity analysis at no obligation! Visit our website and click on the FREE CMA tab which asks you a few questions to get started. We look forward to hearing from you... Shannon W. Olsen 801.456.6467 MyUtahAgents@gmail.com Amanda Schleininger 801.430.2517 Amanda.MyUtahAgents@gmail.com
Certifications
Broker
Proud 2018 Region IV Vice President of the Women's Council of Realtors (WCR)
Council of Residential Specialists (CRS)
Northern Wasatch Association of Realtors (NWAOR)
Utah Association of Realtors (UAR)
National Association of Realtors (NAR)
Associates in Health Science - Weber State University
Awards
Northern Wasatch Association of Realtors (NWAOR)
Utah Association of Realtors (UAR)
Amy Vineyard Southwick
07/31/2014
Shannon is absolutely incredible! We had a complex situation and she came in and handled it effortlessly! She easily went above and beyond anything I had expected. We were selling two properties and trying to combine two households into one. Both homes sold within a week of listing and despite multiple offers that were already on the home we wanted, her "know how" helped us secure the home. I have worked with real estate agents a time or two in the past and have NEVER had one like Shannon. She is phenomenal! Highly, highly recommended!!
Jeff Cooper
06/04/2014
Shannon was the best. I had to move out of State very suddenly but with Shannon at the helm, it was all clear sailing. It was such a comfort knowing she would take care of things while keeping me totally informed. I can't thank her enough or recommend her higher that being a super star agent!
Constance Richan
04/01/2014
Shannon always goes the extra mile for her clients!
Adrienne John Moore
01/01/2014
What can we say- Shannon is a great person both inside and out! If you are buying or selling your home she is your girl. She is very knowledgeable, willing to go the extra mile, and very sweet. She will get the job done and you will be so happy :) John and Adrienne Moore
format_quote
Let Us Earn Your Business!