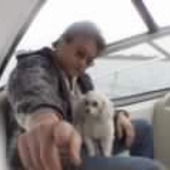 NMLS 873293
Mortgage and Lending
Gustan Cho
National Managing Director at Loan Cabin Inc.
Oak Brook, IL

—

LOAN CABIN #NMLS 1657322
425 N. Martingale Road Suite 1280
Schaumburg , Illinois 60173
---
Illinois and Florida mortgage broker specializing in helping borrowers with bad credi, bk, foreclosure, under 600 credit scores. Condotel financing in Florida and Illinois. Credit Repair available.
Get to know Gustan Cho
Gustan Cho NMLS 873293 is the National Managing Director The Gustan Cho Team at Loan Cabin Inc. We are experts in FHA Loans, VA Loans, USDA Loans, Conventional Loans, Jumbo Mortgages,Commercial Mortgages, and Non-QM mortgages. We have access to unique portfolio loans such as bank statement loans, asset depletion loan programs, one day out of foreclosure/short sale/deed in lieu, one year out of Chapter 7 Bankruptcy, non-warrantable condos and condotel financing, FHA 203k Loans, Reverse Mortgages.
Self employed individuals who do cannot show sufficient income due to writeoffs, we can help them without going by their tax returns and going off their bank statements.. We have no income verification investment loans available. The Gustan Cho Team at Loan Cabin is a five star full service mortgage company with a national five star reputation for its no lender overlays and whose mission and goal is to make the dream of home ownership become a reality. The Gustan Cho Team has helped countless of borrowers with open collections,charge off accounts, late payments, bankruptcy, foreclosures, tax liens, judgments, overdrafts,loan modifications, one day out of foreclosure/short sale/deed in lieu of foreclosure, one day out of Chapter 13 Bankruptcy discharge, and lower credit scores. I can help folks with credit scores under 600 FICO. For those who have credit scores under 580 FICO, a 10% down payment is required per HUD Guidelines. Minimum Credit Scores required for 3.5% down payment home purchase FHA Loan is 580 FICO. A large percentage of my business is helping borrowers who have gotten their mortgage loan denied by other mortgage lenders due to their overlays or the loan officer not properly pre-qualifying borrower. I normally can get a borrower an official mortgage approval within 24 to 48 hours from time of submission. I normally close all of my loans in 3 weeks or less. I love working with realtors and am always available, 7 days per week. I am always looking to connect with realtors.
Please visit The Gustan Cho Team at https://www.gustancho.com and join our forum at https://www.lendingnetwork.org where clients, realtors, mortgage brokers/bankers, insurance agents, appraisers, attorneys, and other professionals connect. We offer co-branding marketing partnership program with realtors where our in house MARKETING & IT DEPARTMENT will joint partner with realtors on open houses and refer select realtors to our pre-approved home buyers or homeowners selling their home. Contact me for further details by calling me toll free at 800-900-8569 or direct at 262-878-1965, You can text my cell at 262-716-8151 for faster response. You can also email me at gcho@gustancho.com.
First time home buyer mortgage specialist. Visit Gustan Cho Associates at https://www.gustancho.com or call or text me at 262-716-8151. Available 7 days a week. Pre-approvals issued 7 days a week. Apply online now for a mortgage loan at https://wwwgustancho.com and get an instant pre-approval.
If you are looking for career opportunities as a loan officer, please feel free to contact Gustan Cho NMLS 873293. The Gustan Cho Team @ Gustan Cho Associates is aggressively recruiting loan officers and talented hard working individuals who are looking to train as mortgage loan officers nationwide. No cold calling required and all leads will be provided. 
Gustan Cho
NMLS# 873293
National Managing Director
Loan Cabin Inc. | Gustan Cho Associates
Toll Free (800) 900-8569
Direct (262) 878-1965
Cell (262) 716-8151 Text For Faster Response
Website www.gustancho.com
1910 South Highland Suite 300
Lombard, Illinois 60148
Equal Housing Lender NMLS 1531330
Certifications
If you have been denied by other mortgage lenders due to mortgage lender overlays contact The Gustan Cho Team at Gustan Cho Associates at 262-716-8151 or at www.gustancho.com .  All you need is a 580 FICO credit score to qualify for a 3.5% down payment mortgage loan and an automated underwriting approval. No mortgage lender overlays.  Your automated approval is your final approval as long as you can meet the conditions from the AUS FINDINGS. Open collections and late payments okay and do not have to be paid off per FHA Guidelines and/or Fannie/Freddie Mac Guidelines. Home loan with bad credit and first time home buyer specialist. Gustan Cho NMLS 873293 is an expert on FHA Loans, VA Loans, USDA Loans, Conventional Loans, and Jumbo Mortgages with little to no lender overlays. 
Gustan Cho NMLS 873293
Awards
My name is Gustan Cho NMLS 873293. I am the branch manager of Loan Cabin NMLS 1657322. I manage a team of branch managers, sales managers,and licensed mortgage loan originators as well as support staff . Our loan officers are experts in FHA Loans, VA Loans, USDA Loans, Reverse Mortgages, FHA 203k Loans, Conventional Loans, and Jumbo Mortgages, We have a wide variety of mortgage loan programs including Non-QM Mortgage Loan Programs such as one day out of foreclosure, deed in lieu of foreclosure, and short sale. Mortgage Loans After Chapter 13 Bankruptcy discharged date with no waiting period mortgage loan programs available. Bank Statement and Asset Depletion Mortgage Loan Programs are one of our most popular Loan Programs today. Loan Cabin NMLS 1657322 is a full service mortgage company headquartered in St. Louis Missouri. With government loans and conforming loans, we are known to have no lender mortgage lender overlays and just go off DU or LP FINDINGS. We are direct lenders. We are available 7 days a week, including evenings and holidays to answer calls and issue pre-approvals. 
We are also recruiting talented loan officers as well as branch and sales managers nationwide. No cold calling necessary and we have a marketing department that will help our loan officers market themselves via creating customized optimized websites with the latest marketing tools. Experienced loan officers will have the opportunity to start their own sales teams or branch nationwide and we will provide full marketing and operations support. Over 70%  of my borrowers are those who got denied by other lenders due to the lender's investor overlays or because the loan officer did not qualify the borrower properly. 
Gustan Cho NMLS 873293
National Managing Director | Loan Cabin NMLS 227262 | Loan Cabin Inc
Toll Free 800-900-8569
Direct 262-878-1965
Cell 262-716-8151
Email gcho@gustancho.com
Corporate Secured Email: gcho@loancabin.com
Website https://www.gustancho.com
Skills
The Gustan Cho Team specialize in FHA loans, VA loans, USDA loans, Conventional loans with little to no lender overlays. Whatever HUD guidelines, Fannie Mae/Freddie Mac Guidelines are, that is what I go off. No investor overlays.
Over half of my clients are borrowers who were told they do not qualify due to their lender overlays.  Available 7 days a week.  262-716-8151 or email me at GCho@GustanCho.com
Gustan Cho NMLS ID 873293
Gustan Cho Associates Mortgage & Real Estate Information Resource Center is a public mortgage and real estate informational website
Forum: www.lendingnetwork.org
Credit Workshop: www.creditfixadvisors.com
Toll Free: 800-900-8569
Cell: 262-716-8151
Email: GCho@GustanCho.com
Testimonials for Gustan Cho
Robert Vogel, III

03/19/2015

Gus and Gus alone is the only reason I have a house. Just coming out of a bankruptcy/foreclosure, Gus was the only one who EASILY got me approved after 15+ lenders denied me right away. Gus knew how to work through the "Back to Work" program and got me approved in no time. He is a very down to earth guy who is available 24/7, nights, and weekends. He was always happy to email or call me at any hour and put me at ease through the entire process. I look forward to working with him again soon for a refinance. This is the ONLY person you need to call.

Paulita Herrera

03/11/2015

Gus is by far the best!!! If it wasn't for him I would not have my home. I am a 29 year old single woman. I would have never thought I would be able to purchase a home on my own especially that I have a low income. I had spoke to other brokers and they were not interested in helping me at all. When I spoke to Gus and gave him all my information he said I was pre approved and that he would be able to close on this house. We had some obstacles and at times I felt like this was a dead deal but Gus always had a positive attitude no matter what! He told me don't worry we will get this closed that is your house! I would highly recommend Gustan Cho to my family and friends. Gus you are the best thank you so much for everything. I am enjoying being a home owner :)

Sincerely,

Paulita Herrera

We have currently been working with Gus and he has already been so extremely helpful in helping us navigate through our home loan. Gus is very professional. Our credit score is not ideal, mainly due to lack of credit, and he has been very helpful in letting us know the correct steps to take in order to build our credit score/history. I was truly taken aback by the personal service he provides. He has helped us communicate with the seller, an older gentleman, and walked him through this entire process. If we have to call for any reason, no matter how menial the question, he is always more than willing to help. He is always happy to speak with us as opposed to other lenders we had spoken with prior who acted as if we should be proficient in the mortgage business. We are still in the process of obtaining the loan and are looking forward to finishing up this process with him.

We were turned down for a mortgage by another lender who actually told us we couldn't even qualify for 100k mortgage. We kind of gave up and figured maybe we would wait and pay off some credit cards. After doing a Google search I found Gus. He is the BEST! We found a house and got approved for 172k mortgage. We worked with Gus for a couple months. He is always available. He works 7 days a week. He even returned emails at 11pm at night. I was truly amazed by his customer service. Most lenders don't respond on weekends or after 5pm during the week. I talked to Gus on a regular basis during the whole process and I can say that he has become a good friend. And we plan to work with him again in the future.

Jennifer and Douglas Frey

Irma Solis Jimenez and Javier Vasquez: Joliet, Illinois

08/08/2014

I just previously closed on a home with Gustan as my broker. The house we closed on was perfect for my family and I. 4br 2 bath 1 car garage and for the price on this house it was almost too good to be true. Before I met with Gustan I must of met with at least 5 different brokers or loan officers, and they all wouldn't even give a try to see if I could get approve for this home there answer where simply no the d/r was too high or taxes where to high ect. then I met Gustan the word no or impossible doesn't even existed in his vocabulary. From the very beginning all I heard from Gustan is where going to get this deal done. Gustan knew exactly what to do. He was extremely Knowledgeable and knew exactly what to do and how to work the loop holes to get this deal done. I knew from the very beginning this wouldn't be no easy loan. as already mention our debit to income ratio was too high for this home. the taxes where high which didn't help the cause, and mortgage rate where rising. Gustan was able to get us a rate at 3.5%. most lenders at this time didn't even offer this rate but Gus was able to do it. as a matter of fact at the closing almost everyone in the room was surprise Gustan was able to get this rate at a fix rate. One of the comments even made in the room was they haven't close on a rate this low in over a year. My wife and I are in great debit to Gus. He got us our first dream home and at a price and rate we could afford. If you tried everywhere else and no one can help you than you need to speak with Gus. Gus just literally got a CTC yesterday for a friend of mine in a similar situation. Also Gus work with an amazing loan processer Lorena Ramirez whom makes the transactions as smooth as possible. With their help I'm sure there's no loan they can't close on. Till this day Gus and I still speak and always check in on me to make sure everything is going well with the new home and still answers any questions I have till this day

Jim and Kate, Florida

03/19/2014



Both my wife and I had financial problems in 2008 because we had a big mortgage and my wife was laid off. Due to that, our credit suffered greatly and we went into default with our mortgage. I had credit collectors calling me non stop, even at work. I am employed by a government agency and am out on the field most of the time and these credit collectors were constantly calling my superiors and leaving nasty messages that I was contemplating filing bankruptcy. My house went into foreclosure and my wife and I went into a rental. It was very difficult to have a management company to accept us due to our credit so we ended up renting a mobile home from an elderly lady. Last year we started to look for homes and found one we liked. I called a mortgage company and applied for a loan and was rejected because they told me my 3 year waiting period is not up. I told my wife that we had to wait another year. Then, my realtor called me and told me to contact Gustan Cho. Gustan Cho is a mortgage broker who has offices in Florida and Illinois. My realtor, Scott Johnson from Remax told me that Gustan Cho has helped people with really bad credit get loans and Gustan Cho just got a loan for one of his associates clients in Financing a Condotel in Hollywood, Florida. Scott told me that no lender in this country finances condo hotel loans and was really surprised that Gustan Cho was able to do so for his associates Hollywood, Florida condotel.

Skeptically, I contacted Gustan Cho through his website, GustanCho.com and spoke to him. The first thing he wanted was the paperwork by the county stating when the sheriff sale was or when the deed was transferred to the lender. That was no problem because my other loan officer, Mike, asked the same thing. I emailed Gustan Cho what he requested and he told me that I was in luck. I did not believe Gustan Cho at first but he swore to me that the foreclosure was a non issue but I still needed to qualify for the mortgage. Gustan Cho told me to go to GustanCho.com and apply online. My wife, Kate and I applied online and filled out the application. Within an hour or so after we submitted our application, Gustan Cho contacted Kate and told her we were preapproved and told us what the rate and term was for a $250,000 FHA loan. He then sent us our application to sign and we submitted all of our documents along with a real estate contract. We closed on our home exactly one month after submitting all of the documents to Gustan Cho. It has been almost a year since we are proud homeowners thanks to Gustan Cho.

Why did Gustan Cho get us a home loan when the other mortgage broker could not? The first mortgage broker was incompetent. Mike, the other broker (I will not use his last name or mortgage company because I think he was a newer loan officer and do not want to slander the kid or his company) did not read the foreclosure certificate correctly. The certificate drafted by the Broward County Circuit Court Clerk had two dates. One date was the date of the certificate of title and the other date, dated one year later, was the date of when my foreclosed loan was sold to Fannie Mae. Mike used the date the loan was sold to Fannie Mae and not the date of the certificate of title. Bottom line is that you as a borrower need to check with a competent loan officer like Gustan Cho. For us, it was a case of bad luck but got lucky because of our realtor Scott.



Darleen, Ellenton, Florida

03/19/2014

Gus works magic! Seriously, if you're looking for someone that knows the business like he does, you won't be disappointed. He is very knowledgeable in his field. He goes above and beyond. He tells it like it is! We had been through so many lenders, but it was not until we meet Gus via phone that things did a 190. A friend told me to contact Gustan Cho
They told me if anyone could get the deal done, he could. We were was skeptical, but called him anyway. When you speak with Gus, you walk away knowing you're in good hands. This man is amazing! We gave him all our information and he went to work. A short time later he called, and needless to say we didn't expect what we heard on his end of the phone, we expected to hear the same old thing, no deal. When he told us we had a deal put together and we could get the new house, we were happy beyond belief. Not only did he get the deal done, but every time we called him, he either answered the phone or got right back to one of us back a short time later. We have so much respect for this man because of the way he treats his clients, his knowledge of the industry, and his relentless pursuit! Gus, you've become our friend. Thank you for all your help through this long and trying journey. If you need help, contact Gustan Cho.

Giselle and Pedro Frade

03/18/2014

It is with grateful hearts that my husband and I write this review from our new home and we couldn't be happier! Gustan Cho has been our guiding light throughout the entire loan process, from credit counseling & repair to funding and beyond! We closed 2 weeks ago and Gus still checks in with us! Although our case was not an easy one by any means, he took on the challenge and succeeded in keeping his promise of home ownership for us. Gus works diligently around the clock to get the deal done with the highest level of professionalism, skill, persistence and expertise in the business. Gustan Cho is revolutionizing the mortgage lending world one client at a time with an exceptional level of knowledge that superseded all of our expectations. We are looking forward to working with Gus for a future refinance and truly consider him to be an invaluable resource in the field as well as a lifelong friend! We love you Gus! Pedro & Giselle

Tammy Siver, Lake Placid Florida

03/18/2014

Gustan Cho is the best man for any Real Estate transaction,,, Period....

My husband and I used him to secure financing for our move to Florida. He was able to maneuver thru multiple lenders and submit our package for the best interest rate and the closing was a dream come true.

I highly recommend Gus to anyone who wants a person to stick by you through your whole deal. NOT to just sign you up and then refuse to take your calls.. Gus was always available day or night to take my calls, e mails, and even text messages. He is a wonderful person and a huge inspiration to the business world.

If you are a Realtor looking for someone who can handle even the most challenging deal, THEN look no further. Guston is very influential and has numerous contacts with great lenders from coast to coast. Just for example. Our loan was secured out of California, we lived in North Carolina and managed with his expertise to purchase our dream home in Florida on a lake. We recently purchased a boat and frankly we owe our life style to his determination. Actually the money that Gus saved us we were able to pay cash for the boat.. Now life doesn't get any more perfect than that..

So I can rate Guston Cho to be a perfect 10 in all aspects of his field. So get off that doubting Thomas attitude that you will never qualify for a home loan and give him a call RIGHT NOW!

Signed, Tan and Fishing in Florida

Kathleen Freeman, Hollywood, Florida

03/18/2014

If it were not for Gus, I would not have my beach condo in Hollywood, Florida which has been a dream of mine for a long time. I had almost given up on financing and found Gus while searching online for someone who could help me obtain a mortgage. Once Gus got started, he just wouldn't take no for an answer and it happened for me. I closed on my condo in June and am now a proud owner. I have Gus to thank for this. He is the best! Kathy Freeman

Hollywood, Florida
Introducing a fresh new look for your Profile.
Click the 'Edit Profile' button below to enter 'Edit Mode' and continue the tour.