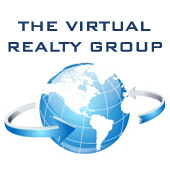 Real Estate Agent
Eric Israel
Ladera Ranch, CA

—

The Virtual Realty Group
I specialize Ladera Ranch homes. Please visit my website: http://laderaranchlife.com/. Or read some of my testimonials below to see what past clients are saying.
Get to know Eric Israel
Welcome to one of the most informative websites available for Ladera Ranch Real Estate. The history of Ladera Ranch and the cities that were created from it actually date back to 1882 and has continued over time as a family tradition built on a legacy of ranching. Ladera Ranch is an unincorporated planned community located in south Orange County California just outside the city limits of San Juan Capistrano, Rancho Santa Margarita and Mission Viejo.
The community has several features that differentiate it from most others. For example, many traffic speed-reducing measures were put into use. Roundabouts, for example, are commonplace on smaller intersections. Narrow street widths are characteristics of Ladera Ranch's small residential streets. Landscaped street medians are common, even on two-lane collector streets like O'Neill and Sienna Parkways.
Ladera Ranch consists of aprox 6,745 homes and is considered by many to be one of the most Disneyland like sought after living areas ever built. Children were the most important ingredient considered when this innovative master planned community was designed in 1999. Locals like to say that one third of the residents are children. Ladera Ranch is comprised of nine separate villages with multiple neighborhoods per village. Ladera Ranch homes are amenity-rich with parks, pools, village clubs and more threading through the community. It's a place where people of all ages are out and about enjoying today and planning more fun for tomorrow and beyond. Did you know that Ladera Ranch celebrated it's very first decade on July 4th 2010? Here is a look at Ladera through the years.
The history of Ladera Ranch and the other cities that were created from that history actually goes back over 125 years ago when 2 partners bought what they thought was "the greatest of all California "Ranchos". Ladera Ranch was actually created from a long family tradition. To get more details of Ladera Ranch, be sure to check out the community intranet and news portal which is loaded with news, events and just about anything else you can think of for Ladera Ranch. This is where neighbors connect to share their interests, plan gatherings, form clubs, pursue interests and celebrate friendships. Interestingly enough, Ladera Ranch is one of the most misconceived areas in all of Orange County. Many people think homes in Ladera Ranch are 10 miles or more to the ocean. Absolutely not true. There are actually ocean views (peek) from many properties in Ladera Ranch. Many homes in Ladera Ranch are aprox less than 4 miles to the ocean from the very south west corner. Believe it or not, the 5 freeway is less than 2 miles away. Although it's adjacent to Mission Viejo, Ladera Ranch enjoys it's own 92694 zip code. Ladera Ranch is a 4000 acre community complemented by 1600 acres of natural open space.
Homes in Ladera Ranch enjoy amenities that are absolutely through the roof starting with Cox Communications who provides complimentary high speed internet access to the whole community. Then there are over 14 pools (4 heated year round) available to all homeowners of Ladera Ranch. This doesn't include the pools located in the apartment complexes, senior living community or 55+ community. The wonderful Cox Sports Park is situated on nearly 24 acres of land and includes 5 fully lighted sports fields. There is also an awesome lighted skatepark, an incredible fully functional waterpark with beach style wading and bell tower, tennis courts, basketball courts, soccer fields, a wagsdale park strictly for dogs, over 16 local and neighborhood parks throughout the villages and neighborhoods along with miles upon miles of hiking and biking trails.
Quality education is one of the core values that guides the vision for the community of Ladera Ranch, so that today there are a variety of new campuses, both public and private within the community. Three elementary schools, a middle school, and public library offer Ladera Ranch residents near-the-neighborhood access to superb learning technology. The public schools are under the auspices of the highly acclaimed Capistrano Unified School District which is part of the Orange County Department of Education. Young learners can partake of several pre-school and daycare choices just moments from home. A private school campus also operates within Ladera Ranch, offering families the kind of choices they value. The many school and early education campuses are located to make coming and going easy, and several are adjacent to parks.
Ladera Ranch has plenty of shopping and restaurants readily available anchored by Albertsons, Pavillions, CVS Pharmacy, 24 Hour Fitness, Staples, Starbucks and Kohls just to name a few. Just about every convenience known to man kind can be found in Ladera Ranch. Nordstrom, Saks Fifth Avenue and Macy's are among a host of stores located at the nearby "Shops at Mission" shopping mall. Some of the most advanced diagnostic care is available right around the corner from Ladera Ranch at Mission Hospital which is part of the St. Joseph's group. Ladera Ranch even has their own newspapers which include The Ladera Times and The Ladera Ranch News. Start searching for Ladera Ranch Real Estate right now.
Thank you for visiting our website. Whether you are looking for a rental, a super deal on a purchase or trying to sell your home for the highest and best price, we can easily help you. Please contact us any time.
Sincerely,
Eric Israel- Team Leader The Virtual Realty Group
Certifications
Ladera Ranch has reinvented the concept of community in Orange County. Perfectly planned to the detail to give you an incomparable family lifestyle and experience, this 4,000-acre retreat is where families thrive, neighbors become friends, and memories that last a lifetime begin.
Five distinctive village clubhouses featuring pools, gardens, water play parks, tennis, tot lots, barbecues, picnic areas, outdoor fireplace, and skate park. Seven walking and hiking trails connecting you to community destinations, the rugged beauty of the surrounding hills and nature, and regional trails that let you explore the area and beyond. Sixteen diverse parks, including Wagsdale Park for your furry companion, offering such features as sports complexes, tennis courts, pools, plunges, and spas, soccer, baseball, and T-ball fields, gardens, and even small town gazebos and bandstands for summer concerts. High-speed Internet throughout the entire community. Well-maintained landscape, trails, streetscapes, parks, and neighborhood quality through centralized community maintenance and services.
Below is a quick list of the clubhouses, plunges, parks, trails and gate entrances available to residents of Ladera Ranch.
For more detailed information, please visit the official website for Ladera Ranch.
Avendale Village Clubhouse
1 Daisy St. 949-218-0900 Office: Mon - Sun, 9:00AM - 5:00PM Pool: 6:00AM - 10:00PM
Junior Olympic pool heated year round Wading pool Showers and restrooms Two tennis courts Formal garden with two barbecue grills
Covenant Hills Village Clubhouse
1 Covenant Hills Dr. 949-218-0900 Office: Mon - Fri, 9:00AM - 5:00PM Pool: 6:00AM - 10:00PM
Large lawn area with two barbecue grills and kitchen access Recreation pool; heated during the summer months Water play area and wading pool Four tennis courts Restrooms and outdoor showers
Flintridge Village Clubhouse
28112 Roanoke Drive 949-218-0900 Pool: 6:00AM - 10:00PM
Clubhouse featuring a resort style pool & spa Meeting area Kitchen One tennis court Tot lot Two barbecue grills
Oak Knoll Village Clubhouse
28192 O'Neill Drive 949-218-0900 Office: Mon - Fri, 9:00AM - 5:00PM Pool: 6:00AM - 10:00PM
Barbecue grills A lap pool that is heated year round A recreation pool which is heated during the summer months Water play area Tot lot Outdoor showers
A Plunge is a park and pool without a clubhouse and there are 6 Plunges throughout Ladera Ranch.
Boreal Plunge
Address: 27642 Gaia Pool Hours: 6:00AM - 10:00PM
Pool Restrooms Playground Equipment Gazebo
Canterra Plunge
Address: 41 Sklar Street Pool Hours: 6:00AM - 10:00P
A recreational pool which is heated during the summer Outdoor showers A Tot lot area
Celestial Plunge
Address: 29145 Ethereal Street Pool Hours: 6:00AM - 10:00PM
Pool Restroom Playground Equipment Gazebo Lawn area with BBQ Grill and Picnic Bench
Cherry Plunge
Address: 131 Sellas Road South Pool Hours: 6:00AM - 10:00PM
A recreational pool which is heated during the summer Outdoor showers A Tot lot area
Creighton Plunge
Address: 2 Creighton Place Pool Hours: 6:00AM - 10:00PM
Recreation pool which is heated during the summer One barbecue grill and one picnic table Tot lot with swings Outdoor showers
Township Plunge
Address: 28532 Second Street Pool Hours: 6:00AM - 10:00PM
Lap pool which is heated year round A recreational pool which is heated during the summer Outdoor showers A Tot lot area Picnic area Two barbecue grills
There are 12 parks throughout Ladera Ranch which include a park just for dogs, a skatepark and waterpark as well.
Cox Sports Park:
Location: Crown Valley Parkway and Cecil Pasture Rd.
A wonderful sports park complete with 5 lighted ball sports fields
Bluff Top Park:
Location: O'Neill and Winfield
A wonderful grassy area with a great view Five barbecue grills and five picnic tables Three areas with picnic tables
Chaparral Park:
Address: 29075 Sienna Parkway
Tot lot area A covered picnic area with picnic benches Three barbecue grills Four acres of baseball and soccer fields Field reservations are made by permit through LARCS
Eton Park:
Address: 28535 University Avenue
Gazebo with two picnic tables Tot lot One separate picnic table One barbecue grill and picnic table
Founder's Park:
Address: 28275 Avendale Boulevard
Nine acres of soccer fields and baseball diamonds Two sand volleyball courts Eight barbecue grills and picnic tables Gazebo with two picnic tables 2 tot lots
Oso Grande Park:
Address: 28135 Covenant Hills Dr.
2 tot lot play structures Reservable picnic area Baseball field
Poets Park:
Address: 28741 Tuberose Street
Gazebo with a barbecue grill and picnic tables Tot lot
Terramor Skate Park:
Address: 26283 Sienna Hours: 9:00AM- 9:00P
Restrooms Open grass areas
Terramor Aquatic Park:
Address: 26281 O'Neill Hours: 9:00AM - 7:00PM
Open Memorial Day through Labor Day in addition to the weekends in September 18 inch pool with a beach entry Huge water bucket that drops water into pool Two story play structure with many water features Picnic tables and BBQ grill
Town Green:
Address: 28801 Sienna Parkway
Covered area with three picnic tables Gazebo
Wagsdale Park:
Address: 27162 O'Neill Drive
Large dog area Small dog area Shade structures Bench seating Four restrooms Parking spaces
Weatherwood Park:
Address: 27975 Snapdragon Stree
Gazebo with a barbecue and picnic tables Tot lot with two swings Picnic table and barbecue grills
There are 7 hiking and biking trails throughout Ladera Ranch and they are listed below:
Ladera Ranch Trail: Ideal for: Walking, Hiking, Mountain Biking
Craftsman Trail: Ideal for: Walking, Skating, Biking
Sienna Botanica Trail: Ideal for: Walking, Skating, Biking
Yukon Riley Botanica Trail: Ideal for: Walking, Biking
Narrow Canyon Trail: Ideal for: Walking, Skating, Biking
County Regional Trail: Ideal for: Hiking, Mountain Biking, Horse Riding
Terramor Central Paseo: Ideal for: Walking, Skating, Biking
There are 2 Guard Gated entrances to Covenant Hills:
East Gate Antonio Parkway
West Gate Sienna Parkway Phone: 949-218-2403
Introducing a fresh new look for your Profile.
Click the 'Edit Profile' button below to enter 'Edit Mode' and continue the tour.