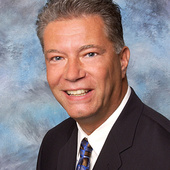 Real Estate Agent
Edward "Ed" Vivona...
Professionally Servicing Your Real Estate Needs!
Red Bank, NJ

—

Hubbard Park Real Estate
Hubbard Park Real Estate
507 Broad Street / 2nd Floor
Red Bank , New Jersey 07702
---
Whether You're Buying Or Selling,...Looking For A Completely Unique Experience,... Let's Talk!
Get to know Edward "Ed" Vivona...
Edward "Ed" Vivona...'s Blog Posts
Certifications
Throughout your alignment with Hubbard Park Real Estate you as a client will receive the benefit of unparalleled commitment and support in the realization of either marketing or purchasing your home. My intuitive response to all your needs will only be eclipsed by such characteristics as integrity, professionalism, and accountability. My communication skills and proactive nature are second to none. These are just some of the qualities, just some of the attributes I will afford you as a client in the fulfillment of the most important decision you may ever make. Give me a call to experience what so many already know!
New Jersey Licensed Real Estate Professional.
Member Of The National Association of Realtors.
Member Of The New Jersey Association Of Realtors.
Member of Monmouth, Middlesex & Ocean County MLS.
A Proud, Lifetime Resident Of Monmouth County.
******
Offering First Hand Knowledge & Life Experiences Associated With The Communities Of:
Red Bank, Middletown, Holmdel, Colts Neck, Marlboro, Manalapan, Aberdeen/Matawan,...
*******
27 Years Experience As A Commercial Director, Creative Director.
3 Time National Emmy Award Winner For Creative Direction.
An Accomplished, Professional Photographer, Cinematographer
A Passionate, Catch & Release Steelhead Fisherman.
Skills
Offering Extensive Knowledge & Experience With:
Marketing, Advertising & Branding.
Computer Literacy, Adobe Photoshop (MAC)
General Contracting
Interpersonal Skills
Testimonials for Edward "Ed" Vivona...
Testimonials,.....from those which already know!

01/20/2015

In Response To The Survey Request I Received.
To Whom It May Concern:

This Was My First Home Purchase And I Had No Clue Of The Process…
I literally Would Email Or Call Edward Vivona On A Weekly (Sometimes Daily) Basis With Questions.He Always Responded ASAP And Clearly Answered All My Questions.

Edward Vivona Explained The Entire Home Buying Process To Me, From Start To Finish. There Was Always, Clear, Concise Communication And Transparency Throughout My Entire Home Buying Experience. Let It Be Known, I Drove Him Crazy For A Year And A Half Until He Found Me The Right Home.

My Overall Experience Was Amazing!, Edward Vivona Understood What I Was Looking For And Kept My home Search To That, Only That.I Would Definitely Recommend Edward Vivona To Anyone That Is Looking For A Fantastic Realtor!

A. Uhl - Hazlet.


To whom it may concern:

We really can't thank Ed enough for all he has done for us, our family. We first met Ed
back in 2010. He showed us countless homes to purchase, finally having decided on our
current home in Colts Neck in the Fall of 2013. Sorry, I do not remember receiving a
survey on that one. Perhaps this one will make up for it.

In realizing what we had found in Ed, we stayed with him throughout his agency changes. In coming to know Ed, how he went about his business, we found him to be truly one of a kind. He always made us feel like we were his only client, probably not but perhaps his most important. He knew our limited our time was, so he often took the initiative to preview homes on our behalf, never once showing disappointment if we felt the home was not correct. In knowing what we know now, Ed's attitude & work ethic does not exist in today's world.

When we were finally ready to sell our Sayreville home, of course we contacted Ed. He
advised us of what to do to our home prior to putting it on the market. His pictures were
amazing, made our house look beautiful. The website he created allowed our home to reach markets we never expected, with all the advertising in place in record time. Other homes in our development had been on the market for up to a year so we were really nervous in not knowing how long the process would take. Ed's initiative produced multiple Buyers, multiple offers & was Under Contract in 3 weeks!!! Throughout the process in putting everything together, we did not have to so much as lift a finger.

I am going to follow-up with your corporate office just to let them know what an outstanding Realtor Ed is. I will always recommend him to family & friends, actually, I already have!

S. Gugliara – Colts Neck



Hello Julie,

I received the survey from Century 21. With that being said, I wanted to send you a note to let you know how wonderful Ed Vivona was during the whole process of our move. First for the survey, I rated every category a "10" and if it would have allowed for more I would have done so.

Right from the start Ed was positive and helpful. Ed explained the entire process from start to finish. His market analysis used the correct comp's and allowed us to maximize the potential sale value of our home. I did not get that impression after reviewing the other market analysis provided from the agents I interviewed. I felt that Ed was looking out for us our best interests the whole time. Additionally, I was impressed with the marketing plan that Ed implemented. In my view, this is a big reason our house sold so quickly. It was out there for any potential buyer to see which generated a load of traffic & showings. I believe we had somewhere around 30 showings in the first week, which was impressive. The pictures Ed took were simply fantastic – I could not believe that was our house. The website he built for our house was equally amazing. I showed it to quite a few people and they could not believe it either. The presentation for the home was fantastic!

I was very concerned with the process of selling the house the whole time, especially with having to show the house on multiple occasions. We have two small children and two dogs, so keeping on top of things for showing was a concern. Ed provided direction on what to do to get the house ready. The day he took the pictures he even was helping us set it up correctly. Thanks to Ed, all of the showings went off with no issues. We were always notified in advance, allowing us to keep the home "Showcase Ready." I felt that was essential to selling the home. Ed was in constant communication with us, making himself available at the drop of a hat.

Another concern was the involvement with our relocation company. My understanding is they have a boat load of paperwork that needs to be completed. I heard about two horror stories with other agents where potential buyer made an offer and then back out because the agent did not file the paperwork in a timely manner. Ed, however was on top of all the paperwork throughout. He even made special trips out to the house to have us sign papers for the process. Ed was on top of it every step of the way.

I firmly believe that if we would have had another agent we would not have been able to sell our home as quickly as we did and for the price that we received. This, in my opinion was all due to Ed Vivona. His hard work, dedication, professionalism, and friendly manner drove this sale. Whenever Ed was at our house, I felt like I had a friend over. My kids still ask about him today. Our whole experience in the sale of our home could not have gone better. What I thought was going to be a really tough experience, turned out to be a great one. This is all due to Ed Vivona.

In the future if I hear of anyone that I know that is going to sell their house – I would not hesitate to give them Ed's name. If you have any questions or if you would like to talk to me please feel free to reach out to me, you have my number on the enclosed survey.

Thank you,
Rob Sanguinetti



Hello Ed:

I hope this satisfies the survey request I received. If your office, or a client wants to talk to me, no problem, have them give me a call anytime. Here goes:

I was asked by my family to sell a home in Holmdel, NJ on their behalf. I had never lived in this house and it has been years since I myself lived in Holmdel. I had no real points of reference to begin my search for an agent/agency or to make a plan of action to get the property sold.. I studied a large number of Monmouth County agent and agency websites and was struck with the quality of presentation, depth of information and ease of use for the sites that Ed Vivona produced. I called, we then spoke at length several times where Ed was gracious, accommodating in getting me educated about market conditions and recent trends as well as describing the approach he would take to tailor a marketing effort for my property and to keep me informed. This was no small matter to me, as I live and work several hours away from Monmouth County.

Ed task was to market a home in a higher quality, over 55 community while the Monmouth area was coming out of stale market and the recent effects of the major hurricane. His efforts were thorough, imaginative and he never let up, was always supportive, even at times when I was discouraged about getting the property sold.

My initial opinions of his marketing efforts were borne out over time. His accessibility and his attention to detail were always remarkable, allowing me to manage the process from long distance, in full confidence. When it came time to negotiate the contract details, secure third party professionals and physically attend to logistics of pre-closing (inspections, minor repairs, CO process, etc.), Ed took on the responsibilities of the seller and saved me untold hours of effort. He moved seamlessly from marketer to advisor when appropriate. His candor and forthright approach instilled full confidence.

My experience was just terrific and I can wholeheartedly recommend Ed as an extremely competent real estate professional. He was in my corner at all times.

Let me know if this is what corporate had in mind, if you need changes in content or approach or if I should send it on to any others for you.

G. Demuth - Connecticut


To Whom It May Concern:

In receiving your survey, I would like to state were very pleased with Ed Vivona. He went above and beyond anything we could have expected or hoped for in an agent. Ed made buying our very first home easy, addressed all of our needs, all of our concerns, numerous times. Did I mention we were first time home buyers?

Ed researched the neighborhoods we were interested in, drove us over to the schools, provided website links for them. Thankfully, our son has adjusted nicely, doing very well. Ed stuck with us through the whole process, we are very happy with the service he provided, his patience and his knowledge. Century 21 Mack Morris Iris Lurie is lucky to have an agent like Ed, we wouldn't hesitate to recommend him for an instant.

Thank you!
Mr. & Mrs. Stephen Russo – Manalapan, New Jersey

To Whom It May Concern:

Please find enclosed the survey you recently sent to us for completion. While we were happy to fill out the survey, we felt compelled to write to you concerning Ed Vivona.

From our first meeting back in December of 2011, Bill and I felt at ease with Ed instantly. He is so very sincere and we felt we could easily work with him in finding our dream home. Ed was available anytime, day or night, for any question at all. When things got hectic and we had concerns or questions, Ed was only too happy to reassure us that this was just the process and answered all of our questions in a very timely manner. He made himself available to meet with us at our convenience and made the entire process of purchasing our dream home a reality. Ed was with us every step of the way from the home inspection to the walk through and finally to the closing.

Through the entire process Ed was caring, considerate and nothing less than uttermost professional. Ed made a very daunting and scary process much easier! We had such a wonderful experience in our dealing with Ed that we would highly recommend him to any family member or friend that might be looking to purchase or sell a home.

-Sincerely, Karen E. / William L. – Tinton Falls, New Jersey


Hello Ed. We wanted to drop you a note, would like to thank you for all your help and dedication. You were very steadfast in finding us the right home for right price and you succeeded! Even though the process was long and stressful, you made us feel confident that all would be okay and it was, just as you promised. Lord only knows where you get the patience.

You were always in contact with us and made sure that everything was proceeding as planned. We appreciate you being with us all along the way, especially during the closing and resolving the unforeseen issues. We are extremely happy with our new home and would welcome the opportunity to recommend you, your services to others that we know. Thank you again for everything and please give some thought to dinner.

-Sincerely Robert & Carolyn O. – Marlboro, New Jersey


Due to illness, we were forced to sell the family home in what is the worst real estate market in years. Ed spent time to explain where he suggested we should position our house, why it was so important that we get it right from the beginning.

After interviewing several agents, we hired a private appraiser to confirm the realtor perspectives, found what Ed had suggested was spot on to what the appraiser came back with. We agreed to have Ed sell the property. He quickly built us a custom web site, featuring over 30 pictures of the home & property along with printed color brochures for other agents and prospective buyers.

The property sold in six days for exactly what Ed expected. He advised us of things he thought needed to be addressed in order to obtain a CO. My wife and I both work and as such, were not available to be at the house for required inspections and repairs. Ed stepped up and made sure everything was taken care of. We did not attend the closing but when our attorney called to let us know the deal was done, she commented that it was the easiest closing she had ever prepared for. Thanks for a job well done!

-Regards, Bob Apruzzese / Tinton Falls


My wife Rose Marie and I were lifelong residents of Staten Island and decided to make the move to New Jersey. Ed came highly recommended from a family member and we were glad that he did! He took the time to fully understand our needs, in what we were looking for before even sending us listings. He narrowed down neighborhoods that he thought might interest us - all of them reflecting exactly what we wanted. Ed was patient, explaining the process of purchasing a home in New Jersey (as it differs from the process that we were familiar with in NY).

Ed also took the time to personally visit listings that we were interested in before we made the trip into New Jersey. Having his "eyes on the ground" to report back to us, ensured that we didn't waste our time.

We definitely would recommend Ed Vivona with the highest confidence - he will do the right job for you!

Thanks Ed!!
-John & Rose Marie Tinton Falls, NJ


What impresses me most about Edward Vivona is he makes a total commitment in working to get you in the best position to buy, or sell, a home. He is highly knowledgeable in all aspects of buying and selling or as he prefers, marketing a home and is very clear when explaining it to you. He is someone I would highly recommend.

-Joseph Singh

I first met Ed in the spring of 2008 when I was selling my home in Hazlet. Ed brought us the buyers for our home. Ed was very helpful to me, to our family when he didn't need to be. When the transaction was completed, we remained friends. In looking for guidance, Ed's given me professional opinion about my current home, what enhancements I may consider in the future in the event we decide o move again. Ed is genuine, professional, courteous and really knows his business. My husband and I value his opinion. If Ed doesn't know an answer to a question, he will research to make sure it is the right answer. Ed takes the time to get to know his clients and to me develops long lasting friendships. For instance, I introduced my sister and her husband to Ed when they were looking for a house in New Jersey.

I told my sister, to use Ed because he is trustworthy, honest and is not going to steer you in the wrong direction. I know that my sister bought a house with Ed's help and is happy with the way the transaction was from start to finish. Ed is an asset to any real estate company and the industry.

Sincerely, Grace Mulligan
-Grace Mulligan - Marlboro, New Jersey

My husband and I met Ed about 4 years ago. We had interviewed quite a few real estate agents and Ed was one of the last ones we had contacted. We were selling my husband's family home, as his dad had passed away a few months before. We were struck immediately by Ed's sincerity and experience. Ed worked tirelessly in a waning housing market to help sell the house. He went above and beyond what we expected from a real estate agent. The house sold quickly for a great price. We felt we found a friend in Ed, and he completely looked out for our interests. Ed was very fair and honest in his dealings with our family.

Ed Vivona treated us with kindness and respect during an emotional time in our lives. We have since recommended him to family and friends. When the time comes to sell our home, Ed will be our agent.

-Claire McGuiness, Marlboro, New Jersey


If you are looking to buy a home, there is no better place to start than with Ed Vivona. From start to finish Ed was professional, knowledgeable, and courteous for all our needs. Not only does Ed have an excellent knowledge of the real estate market, but he also has a keen eye for construction and when looking for a house, you need someone who will recognize where potential hazards are lurking. Above all else, Ed got to know who we were and what type of house we were looking for and his promptness to every request was unmatched. He is thorough in every listing he presents and will always have your best interests at heart. It was an absolute pleasure working with Ed Vivona.

-Gino D'Addario-Freehold, New Jersey


Ed, was extremely thorough when showing me homes I was interested in. His attention to detail was remarkable. I would have never of thought to ask about the things he brought to my attention (which would have cost me a lot of money) after I moved in.

Also his immediate response to my emails and phone calls throughout the process was what impressed me the most. I never felt that I was a "bother" to Ed like I have felt with previous agents in the past.

Thanks again Ed!, for all your help and guidance. We would have never pulled this off without you.

Regards,
Melissa
-Melissa Bloom, Middletown, New Jersey

Myself and my wife talked to at least three agents, and we saw a number of homes with two of those agents, and while their efforts and help were appreciated, we were shown homes that were not suitable for our needs. We were very specific in wanting a home close to mass transit because both myself and my wife worked in NYC--we were moving to the suburbs in New Jersey.

Ed actually reached out to us and we were so fortunate that he did --we'd put some requests out on the internet because we were having to expand our search. From the very start, Ed was exceptional. He found the home we now live in, almost immediately! By the time Ed came along, we were beginning to lower our expectations and change some of our basic requirements, such as having the garden, deck, and number of bedrooms we'd hoped for, yet we couldn't compromise on the mass-transit. Ed, quite literally, sourced out only those homes that fit our needs, and we wasted zero time on homes destined to disappoint. At all times throughout our home purchasing-process, Ed never pressured us to make quick decisions, and he went back to our seller so many times getting the answers that we needed to be happy with our final decision to buy. The reason I'm recommending Ed is because we couldn't be more happy with the home we purchased, and I truly believe that his caring about what was important to us is why we ended up extremely happy customers.

- Justin Dempsey - Hazlet, New Jersey
Introducing a fresh new look for your Profile.
Click the 'Edit Profile' button below to enter 'Edit Mode' and continue the tour.