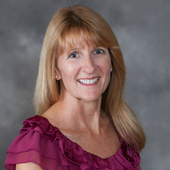 By Jill Winchel, We make it easy. You make it home.
(Royal Shell Real Estate - The Koffman Group )
Homes for Sale in Willowick Brentwood TN I've set up the search for you, if you're looking for Homes for Sale in WILLOWICK Brentwood TN. The link will provide you with what's currently on the market.  WHERE IS IT? This neighborhood is located about 15 miles south of Nashville in Williamson County. The main entrance is on Franklin Road. The neighborhood is about 5 miles south of Brentwood via Franklin Road.  WHY IS IT SPECIAL? This quiet neighborhood is tucked behind a forest of mature trees. After climbing a hill and going around a few curves you head down into a valley. It would be a dead-end neighborhood except for the connection to Brentwood South via Plymouth Drive.  Many of these homes are brick and feature hardwood floors, lots of windows, screened-in porches, privacy, and basemen...