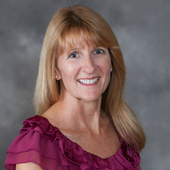 By Jill Winchel, We make it easy. You make it home.
(Royal Shell Real Estate - The Koffman Group )
Homes for Sale in VALLE VERDE Brentwood TN LOOKING FOR A HOME IN VALLE VERDE? I've set up the search for you, if you're looking for Homes for Sale in VALLE VERDE Brentwood TN. The link will provide you with what's currently on the market. WHERE IS IT? This is a small community located 16 miles south of Nashville in Williamson County. It is situated at the southern edge of Brentwood and just off of Moore's Lane, which is the northern end of Cool Springs. WHY IS IT SPECIAL? This is an upscale, gated community just down the road from Brentwood. There is a sidewalk and underground utilities. The lots are almost half an acre in size and there are several acres of green space surrounding the lots. Most homes have a spectacular view of Cool Springs because the neighborhood is located on a hill...