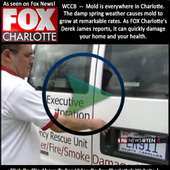 By David Snell 704.545.0098, CERTIFIED MOLD INSPECTOR, CERTIFIED MOLD REMOVAL.
(WWW.ExecutiveRestoration.Com)
1/ would you like to stay home and write articles for my company in the comfort and the safety of your own home and never have to come in to the office? Snell Experts has this opportunity to those or would be interested in writing for us.  We could use your help or the help of others you might know. 2/ do you know how to sign folks up on a directory. I am looking for a national sales directory for the entire USA as well as sales reps in every city of the United States. 3/ if you or some one you know needs a job, we certainly have the opportunity at Snell Experts 4/ Snell Experts has only been up for about a year now and my other company called Executive Restoration has really been blessed because Executive Restoration is in every city and in every state on the directory.  Could it be ju...