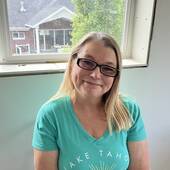 By Katerina Gasset, Amplify Your Real Estate & Life Dreams!
(The Gasset Group & Get It Done For Me Virtual Services )
Where has all the water gone? You think with all this rain we are getting the drought would be over but nature does not work that way. This is a problem that has been coming for many years. It is the battle of the developers versus the land. We must be responsible and take care of our greatest natural resource, our water and the Florida Everglades.  Odd numbered houses can water on Wednesdays and  Saturdays and even numbered houses on Thursdays and Sundays. You can run your sprinklers from 4 a.m. to 8 a.m. and hand water with a hose from           5 p.m. to 8 p.m. Your hose must have an         automatic shut off valve attached to it. The new change is that now you are allowed to wash your cars and boats anytime. You can now also pressure-wash your house, driveway and sidewalks at any t...