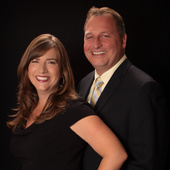 By Maic "Mike" & Renee Friedrich, Bridging Your Way Home!
(eXp Realty of California, Inc.)
Our team just SOLD ANOTHER HOME - we are on fire right now! THE STORY | 516 Patina SOLD in just 7 daysAND the seller's listing and home purchase closed on the SAME DAY!Who do you know that wants to sell their current home and move to their dream home fast?Give us a call at 916-234-6242 to sell your homeor emial us at sold@thefriedrichteam.com We absolutely love referrals & opportunities to serve more sellers!FRIEDRICH ACTIVE LISTINGSMULTIPLE OFFERS8045 Larwin DrWelcome home to this great 1 story Citrus Heights home! The updated 4 bedroom 2 bath single story home near Tempo Park has an open floor plan and separate living room with floor to ceiling focalpoint fireplace. The kitchen features granite counters, brand new laminate flooring, and stainless steel appliances. Bonus: as part of th...