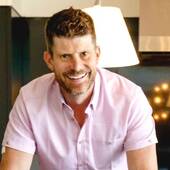 By Christopher Barrow, Is this the year your rental makes PASSIVE income?
(Foundation Homes Property Management & Sales)
Most of us favor a high degree of predictability when it comes to things like the interest rates on mortgages. In that realm, "poised" is a bad word. When anything is poised, it means it's about to do something different: change. For those who like predictability, change is unwelcome.But this week should provide both good and bad news when it comes to change and Marin mortgage rates. For once, a change in the immediate future is pretty nearly a sure thing. Although rates are poised, they're poised for a comfortingly predictable change.What happens after that is a different story.Up until very recently, the mortgage interest rates offered to Marin home buyers has been an island of calm in a sea of…well, less calm, if the year's turbulent election cycle is any example. Predictability has ...