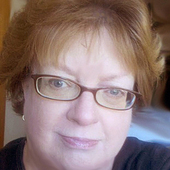 By Leslie Prest, Owner, Assoc. Broker, Prest Realty, Payson,
(Leslie Prest, Prest Realty, Sales and Rentals in Payson, AZ)
  This is the season (the Monsoon, officially) for clouds and storms in Northern, Arizona. In past years we have been in a serious drought, but this year we are actually ABOVE the 30 year average for precipitation. We talk to rental Owners in the Phoenix area, and they haven't gotten much rain this Summer. I thought I would share some pretty shots of our storm clouds.       These pictures were taken from our deck. We face North/Northeast, so we have a great view of storms coming down off the Mogollan Rim. Yesterday evening we had visitors from out of state, and we ate on the deck and watched another storm slide around and miss Payson. Our guests couldn't believe how cool Payson gets once the sun is near setting. They were actually shivering and we had to go inside. No matter HOW hot th...