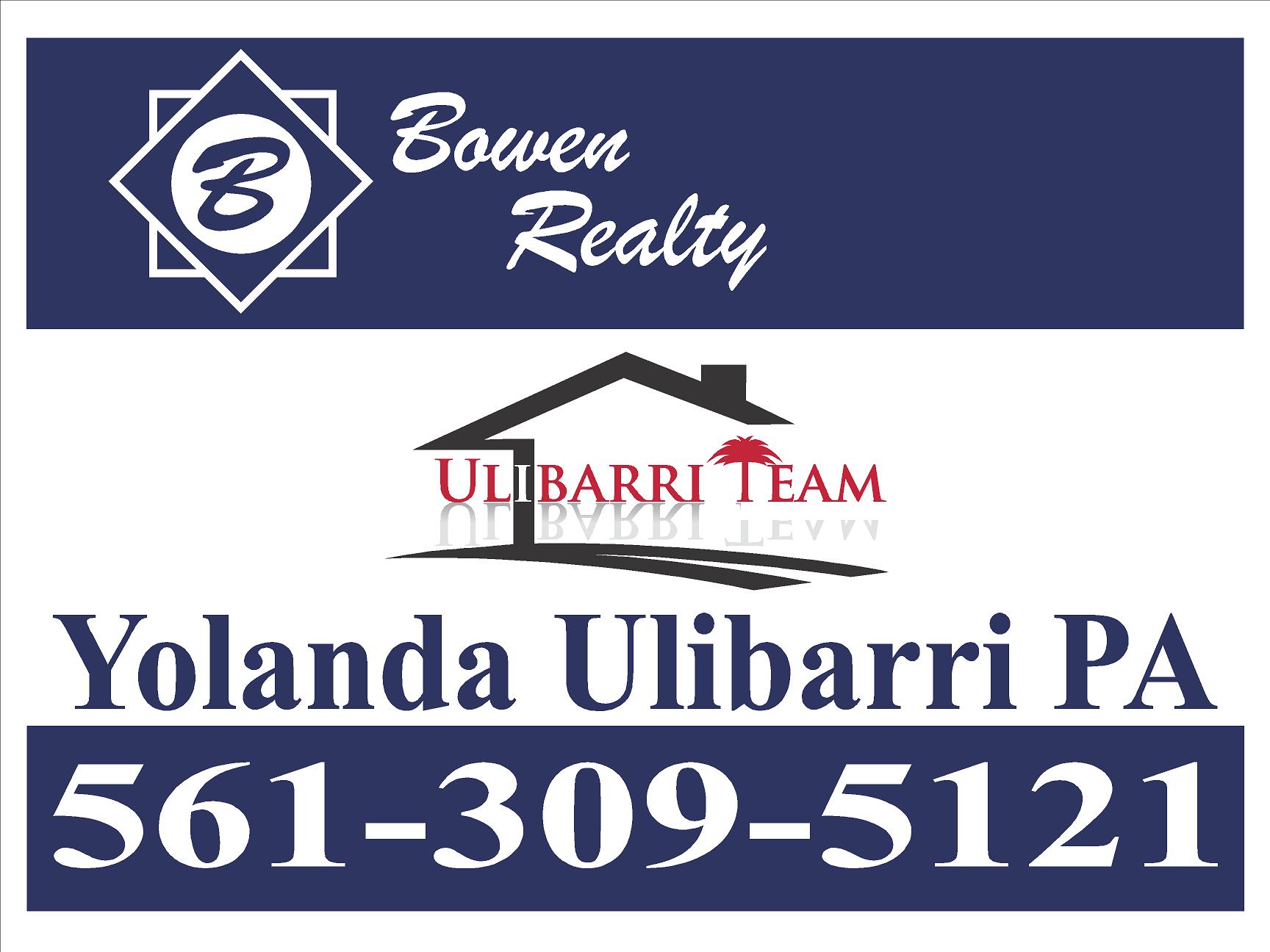 Get to Know Yolanda Ulibarri, PA
Yolanda and her husband moved to Palm Beach County in 1983 to make a better life for them and their two small children. Hard work and dedication moved her from entry-level work to the highest sales ranks of some of the island of Palm Beach's most renowned hotels. Never one to settle, each new title brought with it a reputation for dedication, success and a desire to do more. 

Yolanda earned her real estate license in 1996. She has since built one of the most successful sales teams at Keller Williams Realty Wellington, the highest-ranked real estate company in Palm Beach's western communities. With relentless energy and a positive attitude, she has won numerous awards for her work over the last 20 years, including: Consistent Top Producer, Platinum award winner for the last ten years! 

But, her satisfied repeat customers and testimonials speak louder than the awards on her wall. She started her business small, serving the friends she made at St. Rita's Church, where she served as the head of the Spanish language choir for 20 years, and continues to serve as a part-time music minister. Quickly, her 

In 1999, her client base grew to such proportions that she formed and headed The Ulibarri Team, an enthusiastic team of buyer's agents, which includes her now-grown children, Pilar and Javier Ulibarri, and Rob Yacavone, a New York implant, with a nose for the business. And a go-getting assistant, Lourdes Punal, who more than helps the team engine run smoothly. 

In her free time, Yolanda enjoys spending time with her family and friends and traveling with her husband of 42 years. She also serves on the Agent Leadership Council (ALC), which works to raise money for the community. 

Still not one to settle, Yolanda continues to find new and innovative ways to do more. She doesn't rest on the reputation she's built but continues to grow, to provide her clients with the chance to live the life they envision, just as she has done. 
format_quote
We do not offer promises We deliver results !!