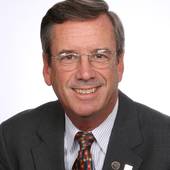 Licensed in DC, MD, VA
Real Estate Agent
F. Hill Slowinski, JD
#9 Agent in Long & Foster | Christie's
Bethesda, MD

—

Long & Foster | Christie's International Real Estate
REALTOR® in DC, MD, VA. Featuring fine properties in Washington, Maryland, and Virginia. Exclusive Affiliations: Christie's International Real Estate; Sloans & Kenyon; Maryland Settlers, LLC
Get to know F. Hill Slowinski, JD
Hill is a native Washingtonian and life-long resident in the area - Georgetown, Spring Valley, Wesley Heights, American University Park, Glover Park, Alexandria, Arlington, McLean, Falls Church, Bethesda, Potomac and Southern Maryland (Charles County).  His mother's family settled Maryland and Virginia in the 1600s, and much of his extended family lives in the Greater Washington Metropolitan Area. 
Hill brings over 30 years of executive, legal, business, marketing and publishing experience and resources to give you a unique advantage.  He has facilitated many commercial and private real estate transactions in DC, Maryland, Virginia, New Jersey, Massachusetts, Washington state and internationally.  With his support staff at Long & Foster's Bethesda 'All Points' office (regularly among the Top 10 of all Long & Foster offices), he has helped many clients complete successful and timely transactions.
Often cited by local and national press as an expert on the local and luxury real estate markets, Hill has been interviewed by CNN, CBS, NBC Channel 4, NBC Washington, USA Channel 9, The Washington Post, The Washington Examiner, The Washington Times, Reuters, Chicago Tribune, Huffington Post, Oman Daily Observer, Politico, Urban Turf, The Gazette Newspapers, Potomac Almanac, and other local media.
Whether it involves a residence in town, country home, farm, commercial property or resort, buying or selling a property can be difficult and stressful.  It is a complex contractual, marketing, legal, and financial process.  Hill  advises clients throughout the process because they rely on him to get it right for them and make it right for all parties to the transaction.  He works very closely on each stage with his clients.  He combines his expertise in law and negotiations with an in-depth knowledge of buyer and seller expectations, current transaction requirements of each jurisdiction, and the trends of today's market.  His goal is to fully represent their interests and to serve THEM.
F. Hill Slowinski, JD's Blog Posts
Real Estate Market Trends
–

over 7 years ago
Real Estate Market Trends
–

almost 10 years ago
Real Estate Sales and Marketing
–

about 10 years ago
Certifications
"As a real estate consultant and Realtor®, I apply the power of our exclusive affiliation with Christies International Real Estate, our Long & Foster local roots and unparalleled agent network, Sloans & Kenyon appraisers, our organizational programs and expertise, and our relationships to market clients' properties.  I have been recognized for delivering unsurpassed professional solutions, service, and options to clients seeking the best in residential real estate sales, purchases, and leasing.
"My clients are satisfied customers who come to me for the expert advice, sound guidance, local knowledge and superior support I offer.  I understand my clients' real estate needs, keep in touch after delivery of services, and excel in my role as case manager, problem solver, consultant, skilled negotiator, market expert, and resource for information. The ongoing and increasing success of my realtor team is directly related to our referral-based business established over many years by our uncommonly high level of customer satisfaction."
Awards
Recognition
• 2019 GCAAR Award Winner
• 2019 Chairman's Club
• 2019 Long & Foster Gold Team
• Top Producer Million+ Dollar Listings, Sales and Rentals 2018
• 2018 Chairman's Club
• 2018 Long & Foster Gold Team
• Top Producer Million+ Dollar Listings, Sales and Rentals 2017
• 2016 Chairman's Club
• 2016 Long & Foster Gold Team
• Top Producer Million+ Dollar Listings, Sales and Rentals 2015
• 2014 Chairman's Club
• 2014 Long & Foster Gold Team
• Top Producer Million+ Dollar Listings 11/13
• Top Producer Rentals 12/13
• Top Producer Million+ Dollar Sales 9/13
• Top Producer Rentals 4/13
• 2012 Long & Foster Gold Team
• 2012 Chairman's Club
• #9 Top Producer in W.C. & A.N. Miller Realtors 2011
• Top 28 Realtors Washington Metro region 2011
• Top 139 Realtors Montgomery County/DC Regions 2011
• #11 of over 350 W.C. & A.N. Miller Realtors in the Washington, DC Area - January-July 2011
• #93 of over 12,600 Long & Foster Agents Nationwide - January-July 2011
• Top Producer Million+ Dollar Sales - June 2011
• Top Producer Million+ Dollar Sales - May 2011
• Top 1% of 12,600 Long & Foster Agents - January-April 2011
• #55 of 12,600 Long & Foster Agents - January 2011
• Top Producer Million+ Dollar Sales - January 2011
• Top Producer - Sales, Bethesda "All Points" office - January 2011
• #23 of 12,600 Long & Foster Agents - December 2010
• Top Producer Million+ Dollar Sales - December 2010
• Top Producer Million+ Dollar Sales - August 2010
• Top 2% of Long & Foste Agents Nationwide - August 2010
• 2010 NAR Certified SFR (Short Sales and Foreclosure Resource)
• 2009 President's Club, W.C. & A.N. Miller Realtors, A Long & Foster Co.
• 2009 Silver Award, W.C. & A.N. Miller Realtors, A Long & Foster Co.
• Top Producer of Million+ Dollar Sales - November 2009
• Top 2% of Long & Foster Agents Nationwide - April 2009
• Special Long & Foster Special Service Award, Inauguration Events, 2009
• 2008 President's Club, W.C. & A.N. Miller Realtors, A Long & Foster Co.
• 2008 Silver Award, W.C. & A.N. Miller Realtors, A Long & Foster Co.
• Certified in Leasing Transactions 2008
• Top 1% of Long & Foster Agents Nationwide - April 2008
• 2007 Executives Club, W.C. & A.N. Miller Realtors, A Long & Foster Co.
• 2007 Silver Award, W.C. & A.N. Miller Realtors, A Long & Foster Co.
• #33 of 16,500 Long & Foster Agents - November 2007
• 2006 Directors Club, W.C. & A.N. Miller Realtors, A Long & Foster Co.
• 2006 Bronze Award, W.C. & A.N. Miller Realtors
• 2005 Bronze Award, W.C. & A.N. Miller Realtors
Rank In the ActiveRain Real Estate Network
(216,539 members)
among real estate agents:
Rank in Washington, DC: 6 /324

Rank in Maryland: 65 /2,795 ▪ Rank in Montgomery County: 19 /592
Rank in Bethesda: 4 /104 ▪ Rank in Chevy Chase: 2 /16 ▪ Rank in Potomac: 2 /37

Rank in Virginia: 78 /3,675 ▪ Rank in Alexandria: 5 /66 ▪ Rank in Arlington: 7 /130
Rank in Fairfax County: 20 /769
Skills
Professional Memberships and Associations: • National Association of Realtors
• Greater Capital Area Association of Realtors
• Maryland Association of Realtors
• Corporate Real Estate Services Representative Council
• Metropolitan Regional Information System (MLS)
• The Greater Bethesda Chamber of Commerce:
- Vice President
- Executive Committee
- Board of Directors
- Economic Development and Government Relations Committee
- Real Estate Committee (Co-Chair)
- Membership Committee
• Charles County Chamber of Commerce:
- Vice Chair, Economic Development Committee
Testimonials for F. Hill Slowinski, JD
Gajan and Mital Sivananthan, Larchmont, NY, Spring Lake, NJ, and Washington, DC

02/05/2019

Hill, we want to thank for making our move to DC as pleasant and seamless as it could have been! In the summer of 2018, our family of 5 needed to relocate to the Washington DC metro area from New Jersey. We knew little more of the area than what we could glean from the internet and had limited time in which to explore in a highly competitive sellers' market. Needless to say, the cards were stacked against us!You took the time to get to know us and listened to our needs. Through diligence and the trust we developed in your judgment, we were able to buy our perfect house in time for the kids to start school. My wife and I really appreciated your non-pressured style, your willingness to share your opinion whether we were bidding too low or too high on a house. After living in our new home for 6 months, we could not be happier with the house and neighborhood. We feel fortunate to have worked with you and credit your advice and negotiating in winning the bid on our home.

Molly and Jack Hubbard, Alexandria, VA

11/09/2018

Hill helped us negotiate the purchase of our first home for $84,000 below list price which was an amazing deal. He then helped us sell that same home for a $92,000 profit five years later. We used him again to purchase a 4,000 square foot dream home in a complicated six month "short sale" situation at an unbelievable price. Hill is a master negotiator, lawyer, agent and friend. He takes calls at all hours of the day, outsmarts other agents and provides honest advice and counsel. We consider him a member of our family. If you use anyone other than Hill to buy or sell your next home you are an idiot.

Scott and Jan Kilner, Bethesda, MD and Palo Alto, CA

04/10/2014

To Whom It May Concern:

Having recently retired and moved to the West Coast, we faced the task of selling our beloved Bethesda home after 25 years. To guide us through this emotion-laden process, we turned to Hill Slowinski, whom we have also known for 25 years. Despite the fact that we put the house onto a softening market at the onset of the harshest winter in memory, Hill guided us to a very successful result in a reasonable period of time. And Hill did this without our physical presence in the DC area.

Hill is a gentleman in the full sense, self-confident but never pushy or arrogant. He never hesitated to give us his recommendations, but always listened to our concerns and questions. We found Hill always well-informed on complex laws and regulations governing real estate transactions, and he advised us ably on how to protect ourselves from potential risks.

Hill gave us a very clear overview of the sales process at our first meeting, and provided expert advice on the most cost-effective improvements to "refresh" the house before showing. He personally oversaw all the work on the house, and pro-actively organized numerous open-house showings. He frequently went the extra-mile for us on matters such as snow removal, yard clean-up, unanticipated repairs, and hauling away debris from the attic or basement.

Hill negotiated very well on our behalf. He told us politely when we would be advised to accede to a potential buyer's reasonable request, and when we should hold firm or simply "wait and see." As a result, the whole process was much less stressful than it could have been, and we secured a sales price well within the range we hoped for.

Our experience reaffirmed the high regard in which we have long held Hill Slowinski. We would recommend him to any prospective buyer or seller. He is truly tops, in our book.

Sincerely,

Scott & Jan Kilner
Palo Alto, CA

Hill Slowinski

12/01/2013

For Additional Testimonials, see http://www.HillSlowinski.com.

Rochanya Generous, West Palm Beach, Florida and Santa Fe, New Mexico.

11/21/2013

Dear Hill,

I wanted to thank you from the bottom of my heart for your incredible handling of the sale of my Maryland property. Your expertise, attention to detail, professionalism and sense of calm were outstanding. Not to mention your follow thru on every aspect of the sale from listing to the closing. It is my pleasure to send you a, " highly recommend "message for you to use for future clients.

When it came time to sell my property, living in another state, but having been a broker in Maryland many years ago, I had a list of real estate brokers to interview. You were the only person who followed thru immediately and exerted no pressure on me what so ever to use your services. You gladly shared your expertise of the real estate market with me and your positive approach only made my respect and admiration grow during the process of selling of my house. You took what is one of life's most stressful situations and made it a good experience. Your commitment to your clients is unique, in this day and age, so the decision to hire you came very easily --- there was no contest really. You were in constant contact with me through out the whole process,very professional, knowledgeable, dedicated,determined, a good listener and were very communicative about the Market. You made me feel like I was your most important client and you did everything in preparing my house to sell it in this challenging economy. You inspire confidence. I was very impressed and greatly appreciated how you dealt with getting the house ready for market, using your business connections to help stage, repair or do whatever else was needed to get it sold. Your constant personal onsite attention to every detail was outstanding.

Your hands on approach to every aspect of this transaction no doubt lead to its quick sale in two days. You were realistic and confident and dealt with all the ups and downs with a great sense of humor and you were very diplomatic in dealing with any problems that arose. You never let anything fall thru the cracks, you kept me constantly informed and you even went above board in dealing with issues that being a single woman totally would have," sent me over the deep end", had I had to deal with them on my own. Instead you had total control of every situation and had me laughing most of the time when situations could have stressed me out. In this age of increasing impersonal contact, you delivered ---You went above and beyond your call of duty in performing what it took to sell my property. Your honesty, commitment, advice and strategies used to sell my property were so helpful to me and I always felt you had my best interests at heart.

I have done over a dozen real estate transactions and I can honestly say you have been the best agent I have had the pleasure to work with. Your availability to me at anytime and your true professionalism sets a standard for the real estate business. I would highly recommend you to anyone wanting the best experience, the best broker one can have whether buying or selling their property. You have a smooth, efficient, very professional and positive work ethic and I am sincerely grateful for the incredible job you did in selling my home. Thank you again for making this transaction so easy on me.

Introducing a fresh new look for your Profile.
Click the 'Edit Profile' button below to enter 'Edit Mode' and continue the tour.