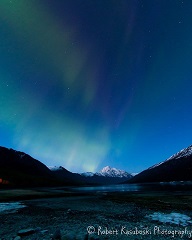 Get to Know Mary Ann Benoit
Mary Ann Benoit is the President of Northern Lights Home Staging and Design, an award winning company specializing in home staging, Interior Design and social media advertising for homes, rental properties and businesses.
Mary Ann Benoit has a B.A. in Interior Design and is a graduate of the Staging Diva Home Staging training program. She is experienced in staging vacant, occupied and rental properties, creating Facebook pages and video for home sellers and vacation rental property owners, and Interior Design services. Her exceptional design sense, education, training, experience and emphasis on customer service make her a great choice to "make magic happen" in your home.  Ask our customers!
Winner of the "Best of Houzz 2016"- Customer Service Award
Find out more about Mary Ann in a recent interview on Anchorage Advice Givers.
Home Staging, What's in it for you?
Home Staging Works! Learn what it is, how it works, why it works and how much more you can sell your home for and how fast with home staging. Call Northern Lights Home Staging and Design today at 907-362-0065 for a consultation. Visit us at www.northernlightsstaging.com.
Jacob Sebring- Associate Broker/Realtor, Keller Williams
07/08/2016
Mary Ann did an amazing job staging my clients property, and it showed when it came time to negotiate an accepted full price offer the first day is was on the market!
Robin Smith- Remax
06/29/2016
I am a Realtor and hired Mary Ann to perform a staging consultation for my Seller clients. I wanted them to have a professional 3rd party view of their home (other than mine) and someone to provide Sellers with a plan to make the home more appealing to potential buyers. Mary Ann provided detailed comments, room-by-room, how to de-clutter, brighten rooms, maximize perceived room size, and bring color in small, consistent doses to each area/room. She provided a "priority" list of must-do's for Sellers that they could tackle themselves. As a Realtor who has seen many homes, Mary Ann's advice and comments were solid and most recommendations were easy to accomplish with little expense. She enabled my clients to understand this process from a Buyer's perspective — very important in marketing a home and get it SOLD!
Gabe Badger, Home Owner, Anchorage, AK
06/03/2016
The house looks awesome! My wife loves the staging and does not want to move now. The staging made a huge difference. It was amazing. I love the "feel" of the house now, I just want to hang out and relax here. Once we put it on the market there was a ton of interest. It really helped alot. Buyers really love the way it looks.
Kris Bohman- Realtor with Real Estate Brokers of Alaska
05/25/2016
Mary Ann Is the best at what does. She finds each piece of potential a specific home has and brings it to life! She has the ability to bring home owners substantial profits by using her services prior to listing their home for sale.
Dawn Storm, Keller Williams Realty
05/18/2016
"I have received excellent service and attention-to-detail from Mary Ann at Northern Lights Home Staging. She is responsive, prompt and professional and was able to stage my listing on very short notice. I recommend her to anyone looking for a home-stager".
Liza Hausman, vice president of Industry Marketing for Houzz
01/27/2016
"Anyone building, remodeling or decorating looks to Houzz for the most talented and service-oriented professionals". "We're so pleased to recognize Northern Lights Home Staging and Design, voted one of our "Best of Houzz" professionals by our enormous community of homeowners and design enthusiasts actively remodeling and decorating their homes."
Darcy Holt, Eclipse Real Estate Investments, Inc., Anchorage, AK
12/15/2015
I had the pleasure of working with Mary Ann on my most recent rehab project in Anchorage. As a real estate investor I know the importance of showcasing a property, and Mary Ann's artistic flair and attention to detail were reflected in the end product she delivered. From furniture placement to window blind adjustment, Mary Ann helped me to recognize things I would not have thought of to make the house more appealing to potential buyers. Her professionalism and follow-up are qualities I look for and I wouldn't hesitate to recommend her services to anyone looking for help attracting buyers in the sale of a home.
Kathleen Friel, Anchorage, AK
08/25/2015
"As FSBO sellers, Mary Ann staged our home on a Friday and we listed it the next day and had an open house. By Sunday, we had a full price offer! Everyone commented that our home looked beautiful and our "pride of ownership" was very apparent. We were extremely pleased with our results".
Carla Williams- Anchorage Alaska
07/22/2015
"Northern Lights Home Staging provided above and beyond service in regard to establishing a home sale Facebook site and coordination with the photographer and general internet. Northern Lights Home Staging was very helpful with suggestions and research into how to market our "for sale by owner" home to potential buyers on the internet". Carla sold her FSBO home within 2 days after listing for an above asking price offer!
Cara Staab- Homeowner- Anchorage, Alaska
02/19/2015
I was very pleased with the staging help provided by Northern Lights Home Staging and Design. Mary Ann was very quick on her feet, and provided a range of practical and affordable options including re-staging items on hand for more effective placement, tips for de-cluttering, and ideas for economical purchases that would give a big bang for the buck. Mary Ann has a great eye for balancing a home so that potential buyers can see themselves living there when they first walk up to the door. We sold our house 6 days after staging for full asking price.
Margaret Leper- Homeowner- Englewood, FLA
01/16/2015
Mary Ann is truly a professional designer! She opened my eyes to new shades of paint colors in a four bedroom home we are renovating in Englewood, Florida. I learned how to group colors to harmonize with different shades in many areas. She was a delight to work with and had many new and innovating ideas to share while taking our interests and lifestyles into account. This is a fabulous resource.. I was fascinated by all the different choices.. You continue to do such a professional job!!
Patricia B.- Homeowner- Englewood, FLA
01/12/2015
Mary Ann transformed my kitchen, blending the existing cabinets that I wanted to keep with new counter tops and flooring that look spectacular while staying within my budget. She was great to work with and I I loved the computer program she used to help me visualize my choices! Magic indeed!
format_quote
Wow! I love this house! Those are the words I love to hear! Let Northern Lights Home Staging and Design "make magic happen" for your clients through Alaska home staging, interior design or redesign.