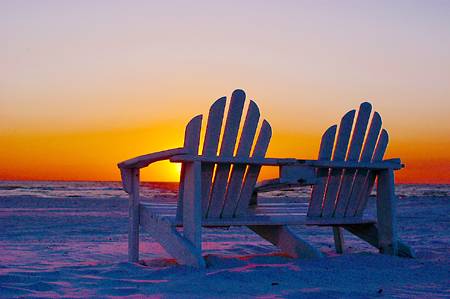 Get to Know Tally and Ernie Figueredo
Tally grew up in Lewiston, Maine and has lived in the St Pete area for many years now. She enjoys living in the "Sunshine State" and sharing it's pleasures with anyone within earshot. Being outside in the garden, or playing with the dogs, are truly two of her most favorite pastimes.
Ernie grew up in the Tampabay area and has called St Pete his home for over 20 years. He enjoys music and local bands, as well as boating and being on and around the local waterways. One of his favorite sayings is "I can't understand why everyone in the world would not want to live here".
We both truly love this area and would love to share all that it has to offer with you!
Toy Reid
11/02/2013
Tally and Ernie made the process of buying a home enjoyable from start to finish. I strongly recommend them for out-of-town buyers. I would often fly in for just a weekend, sometimes on short notice, and Ernie and Tally would quickly put together showings for me and drive me around all day (both days) if necessary. Their patience is boundless, and they know how to address the challenges of purchasing property when a client is not based in the area. I have never worked with realtors who were so responsive. They are fantastic and they truly go the extra mile. They continued to be proactively helpful even after the sale was complete. Most importantly, they have the rare talent of knowing how to provide timely information and useful advice to their client while also allowing the client to reach his/her own decision in his/her own time. You really couldn't ask for a better team.
Deano and Lael Challen
08/24/2013
Ernie and Tally Figueredo from Fig Team Realty recently sold a condo for my grandmother in March of 2013, we could not be more pleased, we placed it on the market in October of 2012, and figured it would take about 6 months, but only 4-5 months later we got exactly what we wanted to get out of it.....i knew both Ernie and Tally for many years as Friends, and when i heard they were getting into the Real Estate business, i have to say i was a little weary of being one of their first clients, and it being my grandmother of 83 years old and her last lifetime dream home, i wanted her to be treated right and fair, so i introduced them to my grandmother and it was a match made in heaven, they explained everything in detail to her, they treated her as a person and not a number, and at the end of the day there were no hidden charges or surprises or issues, for i have heard some interesting Real Estate horror stories over the years of my life.....so i was very impressed, so i would definitely recommend them for anyone else, and if i need any real estate services for my future, i will be using them, thanx again Ernie and Tally
Condo Buyer
08/20/2013
Tally and Ernie are an excellent team! They are very perceptive of their clients' tastes and they listen to the requests and preferences of the buyer, making it very easy and quick to help them find the dream home! They are always available and extremely easy to get a hold of. Any question you may have they either know the answer or find you the answer and more in no time. I was very pleased to finally find this team! I have had several bad experiences with other realtors and they made my first home buying experience lovely and smooth. They are always in contact with you by phone/text/email/in person and they are sure to have all their t's crossed and i's dotted. They are truly spectacular and I recommend them fully for whatever your real estate needs are. They are of the kind who go above and beyond. Thank you Fig Team!
Ed Mitchell
08/07/2013
Tally and Ernie were a delight to work with. Their gentle sensitivity to us and their strong unwavering professionalism to the process made our home purchase both fun and care free. I do not believe that is always the case in house buying / selling transactions! Thank you Tally and Ernie, and I heartily recommend this team to one and all.
format_quote
We are the best that you will find!