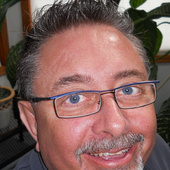 Services for Real Estate Pros
Michael Hobach
Waterford, WI

—

Blue Eye Group LLC
Active in the Preforeclosure market teaching Real Estate Professionals to think outside of the box to higher income levels.
Get to know Michael Hobach
My name is Michael Hobach. I have spent a lot of time researching the various facets of Real Estate Investing (REI). I have setup a web site to share with you what I have learned and what I have been able to put into practice to produce consistent, repeatable results. I believe that my relaxed teaching style, along with plenty of real-world examples will help just about anyone to learn and put into practice what they need to be successful in Real estate.
I present honest information! Please know up front that I have written several books and guides, and 'tool-kits' which are offered to you through my web sites. Also offered are books and programs by others that I believe are good values and worth the money. But the main goal is to present learning tools that will help you to be more proficient at what you do.
I truly believe that education and experience come at a price to each of us. Over the years I have spent a lot of time and money learning and developing what is ultimately being presented on my web sites!
If you are brand new to Real estate investing then I would suggest that you take a moment and look at the book "The Short Sale Experience" by Michael Hobach. If you would like to start learning right away then I would suggest that you signup now for my Short Sale mini course via Email - the lessons are taken from the book "The Short Sale Experience". Visit http://DIYrealEstateSecrets.com - Fill out the form and start your lessons right away...
If you already have experience performing Short Sales, then I would invite you to take a look at the book "Back to Back Close Secrets". This book takes you through a double close, or simultaneous close, or a short sale flip as some know it. The book and associated material will show you exactly what you need to do to be constantly successful with your buying and then selling (flipping) of preforeclosure properties. If you are brand new to investing this book is something that can save you hundreds of wasted hours and launch you ahead of your competition in no time flat. If you are already familar with the double close then this book is a review of that process.
This site and the books and courses presented here will not necessarily make anyone a successful investor. It is important to realize that not everyone is the same and not everyone has the same abilities or skills, and some of this just can't be learned - it has to be there inside of you. For those people I am here to help you and show you what needs to be done to make this work.
In closing, I just want to encourage you to do your investigations in the areas of REI that YOU feel that you want to get involved, and then put your fears aside and just start doing something! Too many people that I talk to and Email can't get over that fear of just doing something - they are always in what I call "the mode of getting ready to get ready". Please - if this is something that you are passionate about, then do something! If you are not passionate about Real estate then move on and find something that you are passionate about. The passion is what will drive you to do something and be successful. Good fortune to you no matter where you end up.
Michael Hobach's Blog Posts
Introducing a fresh new look for your Profile.
Click the 'Edit Profile' button below to enter 'Edit Mode' and continue the tour.