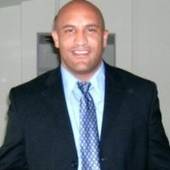 Real Estate Agent
Jamie Maxwell
#LasVegasRealEstate
Las Vegas, NV

—

702 Ventures Inc
Servicing the entire Las Vegas Valley for Listing and Relocating in greater Las Vegas and Henderson in Clark County, Nevada. Your Las Vegas Area Real Estate Source. Call Jamie Maxwell 702-530-3847
Get to know Jamie Maxwell
  We are here to answer your questions and ease your concerns. There are never any obligations, just free information from an expert real estate team. We are on YOUR side! Get the representation you deserve today.  1-702-530-3847 or email 702listings@gmail.com
Las Vegas Real Estate Professionals - Member of the National Association of REALTORS® We are a full service Las Vegas real estate brokerage office. Our team is dedicated to providing you with assistance in any aspect of real estate within the Las Vegas and Henderson areas. We also provide real time listings of homes for sale on the multiple listing service, Short Sale Help, investment properties, and relocation assistance for those relocating to or within the Las Vegas, Henderson, Boulder City and North Las Vegas areas.
Jamie Maxwell
Phone 702-530-3847
Email 702Listings@gmail.com
Website: https://twitter.com/LasVegasRENews
Get EXCLUSIVE access to the Las Vegas Multiple Listing Service Database! Search for your next property in 13 different languages. Click Below to begin your search.      
 Everything you wanted to know about short sales but were afraid to ask
Short Sales 101 - Everything you wanted to know about short sales but were afraid to ask -
More than 80 percent of distressed homeowners who go into foreclosure have never contacted a real estate professional for help.
If you are approved for the new government HAFA (Home Affordable Foreclosure Alternatives) program, you will be given thousands of dollars to sell your house and walk out free and clear of a foreclosure.
If you are reading this, you have probably run across some hard times. Please remember this...Bad things happen to good people,Please know that you are not alone.  It is estimated that more than a million homeowners will be foreclosed before this sub-prime catastrophe endsThe hardest step to make is to REALIZE that you simply need help.The quality of the representation you seek will make a difference in the end.
 
If you are facing foreclosure, more than likely you will be contacted by someone wanting to assist or help you out of your situation. You've most likely been flooded with a flurry of letters and phone calls from "experts" giving you a bunch of promises and half-truths. I know some of these companies or individuals could mean well but most often are simply preying on desperate homeowners for their own benefit.
There are MANY times when a short sale is possible at the last minute, even when a foreclosure date has been set by the court.

Take the first step in the RIGHT DIRECTION - Educate yourself by reading through this valuable information. Find out your options, and make an educated decision about your home, your future, and your credit.
Nevada Foreclosure Process - Steps, Timeframes and Resources The Foreclosure Process in the state of Nevada typically takes about 4 to 6 months from the time the Notice of Default is filed to the final Eviction of the homeowner.
1. Notice of Default (Day 1) starts the foreclosure process - it is prepared, recorded, mailed, posted, published and a copy sent to all parties (owner, all lenders, IRS, local, state, and federal tax agencies) who have an interest in the property.
2. Reinstatement Period (Day 2-36) - starts on the first day the notice of default is recorded. This is a 35 day period in which the homeowner can reinstate the loan by making any back payments, foreclosure fees and other allowable expenses.
3. Redemption Period (Day 37-90 / months 2-3) - starts on day 36 from the recorded date of the Notice of Default. Now the homeowner is now responsible for paying the remaining loan balance along with all foreclosure fees and other allowable expenses. It should also be noted that approximately 10 days before the end of the redemption period, the trustee will notify the lender for permission to prepare the Notice of Trustee Sale for publication.
4. Publication Period (month 4) means the Notice of Sale must be published once a week for three consecutive weeks (21 days) prior to the Trustee Sale.
5. Trustee Sale (121+ days from NOD) is the final step in the foreclosure process and it is extremely important to remember the homeowner has no right of redemption after the sale is finalized. If there is a successful bidder at the sale, the new owner will purchase the property in "as is" condition with no warranties. If there are no bidders at the sale, the lender becomes the sole owner as an REO (Real Estate Owned).
6. Eviction process starts after the Trustee Sale is finalized. The eviction process is initiated by posting a 3 day Notice to Quit on the property. If there is no response, the new owner will file a 5 day Eviction Notice with the court. If there is no response by 5pm on the 5th day, the Constable will evict the resident.
Can I afford a foreclosure on my record?
A short sale will be less damaging to your credit score than a
foreclosure. Just try to have a normal life with a foreclosure on your
record. .. it's almost impossible to rent, finance a car, future job
applications . .simply put, you will be paying trough the nose next
time you want to finance a car. Sure they will give you a loan to buy
one but, you will be paying astronomical interest rates and monthly payments.
The bank will not deny a SHORT SALE because of how much  money they will be losing. . they will always consider a short sale based on the ACTUAL value of the property!
What is a Short Sale?
A short sale is when a homeowner facing foreclosure sells his or her
property for less than what is owed to the mortgage lender. The sale
has to be approved by the lender.
Why home owners request a Short Sale
"I can't make my payments anymore" (interest rates rise, job loss, sickness, divorce, etc) "My home can not be refinanced" perhaps the appraisal for the refinance is below what you need to refinance the entire loan Medical
Documents reviewed during the Short Sale process?
Current copy of mortgage statement from all lenders Current copy of all delinquency notices. Hardship Letter Property & Borrowers Information Financial statement Third-party authorization form (the "third party" would be your real estate agent) Most recent 2-month pay stubs Most recent 2-month bank statements Most recent 2 years tax returns if self employed we will need 6 months P & L statement Most recent HOA statement showing current or past due amount (if applicable)
Many times the bank will only deal with an authorized third party (your real estate agent) to agree to a short sale. They want to work with experienced professionals who know the correct procedures and jargon, can we blame them? If you have been turned down for a short sale in the past contact us. Many, many, many times a second attempt made by an experienced licensed agent, with the correct documentation and procedures, the short sale will be accepted!
Yes, the government wants to help you after all . . . it's about time!
If you are approved for the new government HAFA (Home Affordable Foreclosure Alternatives) program, you will be given thousands of dollars to sell your house and walk out free and clear of a foreclosure.
HAMP/HAFA
Making Home Affordable http://www.makinghomeaffordable.gov/ Home Affordable Admin Site for Servicers https://www.hmpadmin.com/portal/index.html
From Realtor.org:
http://www.realtor.org/government_affairs/short_sales_hafa
Jamie Maxwell's Blog Posts
ActiveRain Community
–

over 1 year ago
Home Selling
–

about 2 years ago
Home Buying
–

about 2 years ago
Home Selling
–

almost 2 years ago
Certifications
Las Vegas Master Planned Communities
Looking for a house or condominium in a planned community? Listed below are the masterplanned communities in Las Vegas and Henderson.  The large masterplanned communities of Summerlin and Green Valley (Henderson) also have smaller masterplanned communities within their borders.
What is a master planned community? Master Planned Communities are large new home communities that typically feature parks, recreational areas, schools and community shopping. Generally master planned communities are at least 1,000 acres in size and its development and construction are governed by a set of design standards and land use restrictions. The integrity of the master plan is maintained by careful selection of builders and the ongoing review of home designs. Within a master planned community there are smaller communities offering a variety of home styles and price levels to choose from.
Las Vegas Properties
Canyon Gate Country Club - is a southwestern Las Vegas community of single-family, detached homes. Other attractions include a relatively low density of housing (based on houses/acreage), the children-friendly atmosphere and the Ted Robinson layout. There's an additional bonus for golfers who travel--the course is owned and operated by ClubCorp., which gives a player privileges at 192 layouts worldwide. Located in Las Vegas.
Coronado Ranch is lovely master planned community featuring gated and non-gated neighborhoods. Some of the neighborhoods have their own community amenities. For residents that prefer a more maintenance free lifestyle, there is a townhome community.
Desert Shores is a gorgeous, master-planned community situated around five man-made lakes near the masterplanned community of Summerlin. Desert Shores is one of the most popular and beautiful communities in the Las Vegas valley. Desert Shores' lakes are stocked with fish annually and can accommodate rowboats, sculls, and electric boats.
The Lakes - this older masterplanned community is located in the southwest off Sahara and Durango. The Lakes has a wide range of housing possibilities, which include apartments, condominiums, villas and detached homes in both guard manned gated and non-gated tracts, plus a gorgeous man-made lake as well as  extensive greenbelts.
Los Prados - Inside Los Prados there are several different "communities" to chose from, roughly half of which are age restricted. There is also a nice clubhouse with a restaurant, tennis courts, walking trails and 2 pools, one of which is for adults only. The community is built around an 18 hole golf course with many of the homes backyards facing the golf course. Located in Las Vegas.
Mountain's Edge - a beautiful masterplanned community located in southwest Las Vegas covering 3,000 acres. Currently 670 acres has been set aside for public facilities including 550 acres for parks alone, with  80 acres set aside for the first natural mountain park in Las Vegas.
Nevada Trails is comprised of three neighborhoods, Palo Verde, Acacia and Mesquite. The community will eventually include parks, hiking trails and an elementary school.
Painted Desert is located off of Ann Road and I95 in Northwest Las Vegas.  Most Painted Desert homes were constructed in the 1990's and surround the first desert-target golf course in Las Vegas.  Some Painted Desert condos and villas also have views of the course.
Palm Gardens is located on E Tropicana Ave, just past Boulder Highway. The community is just a few minutes drive from Henderson and the Silver Bowl. The community is guard gated and has its own park.
Peccole Ranch is located adjacent to Summerlin and is comprised of 22 different neighborhoods, ten of which are gated. Peccole Ranch also features a community clubhouse that can be rented out for large parties.
Providence will be a master planned community located on 1200 acres in Northwest Las Vegas, just off of the I215 beltway and Hualapai Road.  Home choices in Providence will feature a wide variety of choice builders, including Pardee Homes, Toll Brothers, Astoria Homes, Pulte Homes, Beazer Homes to name a few.
Queensridge - Located in Las Vegas on the west side, Queensridge is surrounded by the Badlands golf course. Lush landscaping and impressive statues greet you upon entering. Enjoy community amenities such as a fitness center, a swimming pool, children's play area, tennis courts, and guard gates. There are luxury condos available in Tivoli village and high rises at One Queensridge Place.
Rancho Bel Air - The community of Rancho Bel Air is considered a vintage Las Vegas neighborhood even though there are new construction homes inside. Rancho Bel Air is located near the middle of the Las Vegas valley, only a few minutes from the Las vegas strip and downtown Las Vegas.
Rancho Las Palmas - This 600 acre masterplanned community is adjacent to the eight-acre Hidden Palms Park. Rancho Las Palmas is located just west of Green Valley in the southeast area of Las Vegas. There are two subdivisions to choose from, Stone Creek and Tamarack built by Pardee with the Energy Star rating.
Rhodes Ranch - The picturesque beauty of a waterfall and tropical palms, the safety of a guard-gated entrance and the flair of a links-style golf course located in the southwest area of Las Vegas.
Silverado Ranch - a beautiful masterplanned community located in Las Vegas near Green Valley  with resale homes available from KB Homes, Astoria Homes and American West.
Silverstone Ranch - a beautiful masterplanned golf course community located in northwest Las Vegas with new homes available from Pulte Homes.
Southern Highlands - Ideally located adjacent to Green Valley in Las Vegas, luxury homesites and residences provide spectacular views of the Las Vegas Valley. At the height of our distinction, you'll find the award-winning, members-only golf course designed by Robert Trent Jones, Sr. and Robert Trent Jones, Jr.-one of only four courses in the world that can make this claim.
Southern Terrace is located in the city of Las Vegas near Tropicana Avenue and Fort Apache in zip code 89148. Southern Terrace residents enjoy easy freeway access to the I215 and a host of community amenities.
Spanish Trail - Spanish Trail nestled in the foothills just minutes away from the dazzling neon of the Las Vegas Strip, a luxurious, fully established, gate-guarded 640-acre master planned community, home of the magnificent Spanish Trail Golf and Country Club. The community also has luxury townhomes available.
Stallion Mountain is a master planned golf course community located just off of East Flamingo, adjacent to Sunrise Manor.  Home choices in Stallion Mountain will feature new construction from Pulte Homes, or resales in the existing communities of the Links, the Enclave, the Fairways and Greens.  Stallion Mountain condos are also available in the Blackhorse condominium complex.
Highlands Ranch  is a beautiful,  masterplanned community resting against the rugged foothills of the southwest mountains.
Feel free to contact me at 702-446-7812 if you would like to receive listings of the current properties for sale in any of these communities. Please include the specifics of the properties you are interested in so that I may send you exactly what you are looking for.
Introducing a fresh new look for your Profile.
Click the 'Edit Profile' button below to enter 'Edit Mode' and continue the tour.