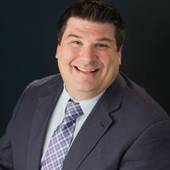 B60759000
Real Estate Broker/Owner
Matt Karjalahti
RE/MAX Partners Realty
Grinnell, IA

—

RE/MAX, Partners Realty

RE/MAX International Inc.
Matt Karjalahti, Co-owner of RE/MAX, Partners Realty in Grinnell Iowa.
Get to know Matt Karjalahti
Based out of Grinnell Iowa and servicing all of Poweshiek county, Matt Karjalahti is a locally & nationally recognized, award winning Broker Associate. "I specialize in Residential and Lake front properties. Looking to put your property on the market? Let met put my network of resources to work for you. Looking for a new home, lake home, or commercial property. Don't hesitate! Contact me now!" He can show any house on the market. Matt is an outside the box thinker looking to genuinely help his clients. Having lived both in Grinnell and lakeside at Holiday Lake, Matt''''s diverse skill set is obvious throughout his transactions. Recently Matt built a free to all rental property resource website,   www.grinnellrentals.com, for the greater Grinnell community.  

Listen to Matt weekly on "Right at Home, With Matt Karjalahti" Fridays at 8:20AM Grinnell's own KGRN 1410AM or online here where he provides his expert analysis on the local real estate climate. 

Let Matt's knowledge of Grinnell, his dedication to community service, his experience as an commercial investment property owner, previous lake property owner and his network in Poweshiek county work for you today. Call Matt now! 641--260--0672
Matt Karjalahti Interviewed on Grinnell's KGRN Radio
Certifications
Matt Karjalahti is an outside the box thinker looking to genuinely help clients with their real estate needs. After living in Grinnell for 6 years he and his wife moved to the beautiful lake community of Holiday Lake just north of Brooklyn Iowa where he's positioned perfectly to service all of Poweshiek county. Matt's passion for helping the community has even spread into rentals. After recognizing the difficulty people looking for rental property in and around Grinnell go through, Matt designed, organized, and facilitates a FREE website dedicated to both renters and property owners for the entire Grinnell area. Let Matt's knowledge of Grinnell, his life at the lake, his duty to the community and his knowledge of Poweshiek county work for you today. Call Matt today at 641-260-0672
Click here to see Matt's listings
Testimonials for Matt Karjalahti
Sarah Pfennigs

07/06/2014

Matt went above and beyond for us during our home search and subsequent purchase this year (2014). Not only was he patient, thorough and knowledgeable, he was also unlike any realtor we've worked with previously. He's incredibly honest and forthright, as well as extremely well-informed about Grinnell and its surrounding communities. He is selfless with his time and was unbelievably prompt in answering questions and assessing concerns. We HIGHLY recommend Matt and wouldn't hesitate to work with him again.

Matt was a pleasure to work with. Here's why:
1) He knows just about everybody and every house on the market in Grinnell (and perhaps beyond, but I was looking only in Grinnell).
2) He's frank in his assessments without ignoring your own your own style of decision making, and needs, in searching for a home.
3) He's extremely friendly and quick to adapt to your situation; he has a very good understanding of the needs of people who have moved to the town for work.
4) He can provide contacts to contractors, bankers, insurance agents, etc.
In my case, he was able to set up appointments with two contractors to look at some homes I was considering buying. This played a huge role in my selecting and purchasing the home I wanted at a fair price. I couldn't be happier.

We live 5 hours away and Matt handled all paper work and we were able to close via email. He was very helpful, friendly, prompt, and efficient. I highly recommend him as he also gave us helpful information about the area.

Matt worked hard at finding us the perfect property. Matt was very helpful in explaining all of the ins and outs of the process. I needed a property that could have 2 separate living areas with at least 3 bedrooms in one section. This was no easy task but he was able to show us several options. When I brought my earnest money in in cash (needed to provide a check)Matt even dropped off a deposit for me at my bank since I didn't have a local bank and he was going to be in a city with my bank that day. That is some super customer service.

Excellent experience. Made the process very easy. Easy to work with. Great guy!

Matt did an awesome job representing me, on the sale of my trip-plex. He was very knowledgeable and being a licensed real estate agent myself (in California), I'm sure I bugged him a lot. He was always patient, helpful courteous and professional every step of the way. I highly recommend Matt to anyone looking to buy or sell a home. It was a pleasure working with him!

Angelo Mercado

01/13/2014

From looking at houses in mid-October to closing in early December, working with Matt made the process so easy and every step go so quickly. I really appreciated his humor and candor, and I trusted his intuitions. He operates by the book. He watched out for and protected my interests. His extensive network of local experts and excellent working relationships with them were of valuable help to me in getting things fixed in advance of closing and moving in.

Speaking as someone who is knowledgeable with the construction process Matt was very complimentary in his views and additional knowledge of overall home construction, history and detail. Conversely I could see someone who had zero knowledge of the building trades still benefiting from Matt as he is very accommodating and would walk anybody through the process. I would recommend Matt to anybody who needs to buy or sell a house he is as he states "Always Working" but especially he is always working for you.

Randy Peterson

11/17/2013

The main thing that stands out working with Matt is it was clear his goal was helping me find a home that I would be happy with now and for years to come. His realistic, easy-going, and common sense approach helped me feel comfortable working with him. I've worked with many realtors, Matt stands out as one that truly also has the best interest of the buyer in mind. Other advantages working with Matt (vs. other realtors) is his knowledge of construction and openness to show listings from other realtors.

Matt was great to work with. He put no pressure on us for anything while we were looking at homes. He was always there to answer any questions and give advice when asked.
Introducing a fresh new look for your Profile.
Click the 'Edit Profile' button below to enter 'Edit Mode' and continue the tour.