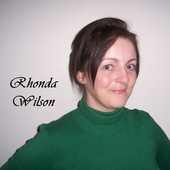 Home Stager
Rhonda Wilson
Edmonton, AB

—

Revealing Assets - Home Staging Services
Rhonda Wilson - CCSP(TM), Owner of Revealing Assets, stages homes for sale, seamlessly transforming them into highly sought-after products that sell in half the time, and for 7-10% more profit.
Get to know Rhonda Wilson
Buyers, Sellers, Realtors(R), and Builders all come out on top when they work with us. Revealing Assets is talented, creative, resourceful, and has a keen eye for what the masses are looking for in a property-purchase-decision. Buyers who choose us to Stage their home for sale end up selling in about half the time, and make more money. Sellers who view the homes we Stage are delighted to find a property that immediately feels like home, and are easily able to see all of the existing architectural assets.
Realtors who choose to partner with us end up saving time and making more money. We take the burden of having to be the "bad guy" out of the equation for the Realtor. We eliminate any issues with clutter, de-personalizing, odours, the need for fresh paint or new floors, etc. We ensure that the property is showing in its best light so that the Realtor(R) can just enter and take photos, and commence showing immediately. Realtors already wear so many hats and have such an immense work-load with each client. Revealing Assets takes a big chunk of the load off for them, and ensures greater abundance for each Realtor.
Warning: BUYER BEWARE!! DO YOUR HOMEWORK!!
Home Staging is still an industry that is largely unregulated, which is why it is important that consumers know and/or research who they are hiring. Thus far, the leading authority across Canada and the U.S. is Certified Staging Professionals. They set the absolute bar when it comes to integrity, talent standards, track records, and up-to-date business practices. They provide the most intensive, comprehensive training in North America and are very highly regarded. Revealing Assets has been certified by Haverhill Institute of Home Staging and Re-Design. We have also been officially certified by Certified Staging Professionals, and carries the CSP designation. You can research the organization at www.canadianstagingprofessionals.com.
You can also browse through our website at www.revealingassets.ca.
Rhonda Wilson's Blog Posts
Home Selling
–

over 8 years ago
Real Estate General Information
–

almost 8 years ago
Real Estate General Information
–

over 10 years ago
Real Estate General Information
–

over 10 years ago
Certifications
Home Staging
First, and most importantly, Revealing Assets takes great pride in their up-to-the-minute understanding and awareness of Real Estate Market Trends and statistics for Edmonton, and its vast surrounding area. This is paramount to a Home Stager's success and certainly adds to their credibility and creativity of task. Real Estate is much like watching the Stock Exchange. It is an industry that is anything but static, and can be surprising and unpredictable. A Home Stager needs to be on top of the market numbers in order to quickly adapt to ever-changing target-markets. It is also imperative that the Home Stager has checked out all of their client's local competition, and what it is that each one of them are offering.
One statistic that far too few professionals in Real Estate pay any attention to, is the hard fact that 95-98% of current Home Buyers start their home search on the Internet. It may be harsh for us to say that many professionals seem to not be aware of this statistic, or that they aren't placing enough importance on it, but this truth is so evident to us at Revealing Assets. If it weren't true, we wouldn't be so blown away and absolutely mortified at the quality of the photographs still constantly being added to Seller's listings on the Internet. We see dark, cluttered, poorly composed photographs, and can even see the uncleanliness in the pictures. We are also continually seeing photographs put up for listings that very clearly have the family pet posing within the frame. Not good.
When potential buyers start their search for a home, they grab a coffee, get comfy, and sit down in front of their computer. They start browsing through Realtor.com for the MLS listings, enter in all of their specific parameters, and hit "Search". Now, hopefully they have lucked out, and have been specific enough, and maybe they actually won't get that lovely error message, "Sorry, Your Search Has Resulted in More than the allowed 500 Listings. Please refine your search parameters, and Try Again".
They get their search results, and they get their blank piece of paper ready along with a pen. They hand-write across the top of the paper, "Short List".
They scroll down to the first listing that catches their eye. Price-point is acceptable (maybe they are already qualified by their financial institution), location is great, and it says it has the proper number of bedrooms and bathrooms. The picture of the outside of the dwelling is also attracting their attention (thanks to proper curb appeal).
Their next step is to click on "More Details". They are excited, because there seems to be more than just 2 or 3 photos to browse through. So, they now click on "More Photos", mostly because they are able to see them in a larger size format that way. Poof, the picture box pops up. Ugh!! All the rooms have the lights turned out, and window coverings are closed. Oh, and what the heck? It is impossible to determine what room in the home that one is supposed to be. There seems to be an organ, many bookshelves (all different sizes and styles and all filled with trinkets), a dining room china cabinet, 4 different easy chairs, 2 loveseats, 1 couch, a really large coffee table, way too many lamps (none are on for the photo), oh, and what is that in the middle of that wall over there, oh, it is a fireplace. They can hardly tell it is a fireplace though because it is absolutely covered with papers, family photos, and souvenirs. Oh, wow, look at all of the family photos all over the walls.
The potential buyer has now only been able to focus on that one photo, and already they are tired of it. The clutter has overwhelmed them, and the lack of proper lighting has made a bad impression of the property.
They mouse up to the browser "Back" button, and start searching for another listing.
The hard fact is, the number of scheduled showings on a property is directly relative to the quality of the photographs taken right from the beginning. And, we are not just simply talking about great photo composition here. If the home is not showing in its best light, de-personalized, and decluttered PRIOR to photographing it for the marketing materialsfor listing, you simply are NOT reaching your target market. In fact, it is these listings that are the ones that seem to just sit and sit on the market, while other comparables are selling in 47-49 days right now. In fact, our last client's home had been on the market for exactly 3 months when we were called in. Let's look at this. That is 90 days. The property is only 3 years old, has a beautiful yard, has a garage, and is a beautiful, new neighborhood in St. Albert. The price point was also incredibly competitive. It had great curb appeal when we drove up, and the home is filled with many desireable finishing touches. Everything ended up coming right down to the terrible pictures on MLS. They didn't do the home justice at all. We went in, de-cluttered, depersonalized, and showcased and Staged the entire home using only items they had already within the home. We took final "After" photographs, sent a set to the homeowner, and a set to the Agent. The Agent immediately replaced the existing photos on MLS with the new ones, and he received an offer from the showing he scheduled 3 days later.
People are very visually driven. And the Internet has made it so that we do not have to leave our homes to thoroughly research all of our purchase options prior to actually speaking to any live human being.
So, our biggest suggestion to all Real Estate Agents out there who are just not seeming to get phone calls on one or more of their listings, is to take a look at the quality and composition of the photographs that are currently public on MLS.
Maybe the home is already beautifully Staged and Showcased, and the photos just need to be retaken with lights on and window coverings open in order to brighten up the spaces. Maybe the angles of the rooms in the photos just aren't taken from complimentary angles. Maybe the photos were taken at an ISO level that was too low.
In this case, we know you would be surprised at what a huge difference re-doing the photos will make.
Another point we want to make is that it is so important for us to get homeowners to understand that potential buyers, when viewing their property, are actually there because they are interested in purchasing the home, and that they are not actually there to view and/or purchase the belongings within the home. This is one of the hardest concepts to convince people of. Homeowners are very proud of their family photographs, their sport trophies, their collections, and their doilies. And if they harbor such intense love for their vast amounts of mementos, how the heck could other people not?
We have to be able to compassionately, yet firmly explain to the homeowner that in order for them to be able to move on to their next home, the next chapter in their lives, that they have to emotionally separate themselves from this home. They now have to look at their home as a product for sale. And, this product has to be able to appeal to every buyer that walks through the door.In order for the buyer to make a purchase decision, it is imperative that they are easily able to view all of the property features. "Stuff" causes detrimental distraction. In fact, "stuff" causes so much distraction in a lot of cases, that the buyer has a very hard time recollecting the actual floor plan, amount of floor space, type of lighting, or the quality of the paint on the walls. And, guess what? That buyer won't be back. Anything that causes more work for a home-buyer now-a-days is unacceptable. Instead of going to the trouble of scheduling another viewing, they will simply move onto the next listing on their short-list (yes, the short-list created from Internet photos).
Vacant/Empty Properties For Sale
Since we are on a roll with the fact that humans are visually driven, we need to address the benefits and importance of Staging empty properties on the market. We are not at all suggesting that we stuff a property full of designer furniture and accessories to the point where that is where the primary focus ends up resting. We are speaking to the pure fact that about 70% of the population tend to be spatially challenged to some degree. When we get into an empty space, unless there are any free-standing items in the room, we have no point-of-reference. Therefore, we have a very difficult time determining whether our belongings will fit into that space. This is very important when a potential buyer is viewing a property. We all know that the key to selling a property is creating an atmosphere that is conducive to persuading buyers to easily envision moving right in. We need to make a property feel like home to as many people as possible. We also have to remember, though, that a potential buyer was hit with their first impression of the property within the first 4-6 seconds of entering through the front door. That first impression serves to determine whether or not that buyer will consider making an offer, or at least looking further. So, if you are someone who doesn't like the idea of Staging the whole of a vacant property, what we suggest is at least Staging all of the main areas that are either seen from the door-way, or easiest to access from the door-way. At least this way, the buyer can envision whether or not the scale/size will work for them. And, the first 4-6 seconds are the most crucial. And, Staging empty spaces, truly, is not as pricey as people seem to assume. The labor time is less, and because the listing will spend up to half the time on the market, and sell for approximately 7-10% more money, the amount you invest in staging a property will ALWAYS end up being less than your first price reduction, GUARANTEED.
With all of that said, you do have to be sure that the Home Stager that you employ for the task at hand is credible, reputable, talented, knowledgeable, is CSP Certified, and, above all, has a very keen eye for how to best maximize available floor space and bring the attention of the buyer's eye to key features throughout a property.
We, Revealing Assets, are all of the above, and our passion lies in Showcasing properties so that they attract maximum market interest, sell in the shortest possible amount of time, and ensure the homeowner and Realtor make the most money possible. We ensure that properties are being exposed in the most attractive, positive, beneficial light. We focus on convincing all of our clients that calling Revealing Assets in should their first step, even before having the Realtor in for the official listing appointment. But, we also love being called in once it has been decided that the listing is not receiving an optimal amount of interest, or even if many people are coming to view, but they are not making offers for some reason.
Revealing Assets' bottom line is, our ultimate goal is to create Maximum profit in the Minimum amount of Time for ALL of our clients. What is our motivation, you ask? If we, Revealing Assets, successfully Stage the Property in question, and the Sale that results is Fruitful (Time Saved and Money Gained), then both the homeowner and the Realtor are happy campers. Happy campers tend to talk within their social and professional circles. Word-of-mouth advertising is not only the most economical form of advertising for a business, but it is also the most effective!! We also win!! People end up coming to us when they are selling their property because they heard, from the lady down the road, that Revealing Assets were great people to work with, provided high-quality workmanship, and created very tangible, quick results.
Introducing a fresh new look for your Profile.
Click the 'Edit Profile' button below to enter 'Edit Mode' and continue the tour.