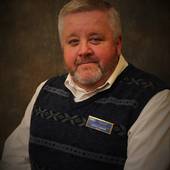 By Keith Shaver, Full Time Agent, that never stops moving!
(Stuart & Watts Real Estate)
Wellspring of the Greenbier, Inc is a non-profit organization that assist the working poor, homeless, transient and other people living in poverty throughtout Greenbrier County. The staff and workers are volunteer agency with no paid staff. The organization was founded by Fred & Scarlett Kellerman, who started the effort out of their automobile. In 2006 they moved into the present location in Rupert, just across from the Rupert city hall. Since they have open their doors the facility and staff helps over 4,000 +/- people a year. They offer a number of progams for 2009/2010 from adapot-a-family, Appliance and Pick-up delivery, Bread & Soup Express, Etc., just to name a few. If you are looking to donate or know of somone in need. Give them a call and see if they may be able to help. Fred ...