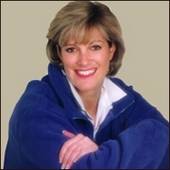 By Gayle Harvey Real Estate, Inc.
(Gayle Harvey Real Estate, Inc.)
Buckingham County could be the place to look if you are in the market for a smaller piece of land in Central Virginia. Read the latest market report on the Central VA Land blog:https://www.centralvaland.com/blog/2019/02/buckingham-county-land-real-estate-market-update-dec-2018/ Explore new listings and search for your next home or farm site on CentralVALand.com - Central Virginia's leading resource for land for sale. If you're specifically looking for a Central Virginia estate with land, view the luxury homes for sale in Charlottesville, VA and other parts of Central Virginia. It would be a pleasure to help you with your next real estate transaction. Please reach out to me, Gayle Harvey, at Gayle Harvey, at Gayle@GayleHarveyRealEstate.com or 434-220-0256.