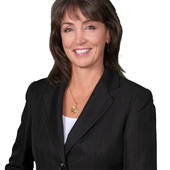 By Konnie Mac McCarthy, Broker/Owner - VA & MD "Time To Get A Move On!"
(MacNificent Properties, LLC)
Market Report for homes for sale in Hampton Oaks, in Stafford Virginia There are currently 15 single family homes on the market in Hampton Oaks.  The price range for these homes is $139,000.00 to $470,000.00 There are currently 7 homes under contract.  The price range of these homes is $139,900 to $300,000.00 There have been no sales in this community in the last 30 days. If you are looking for more information on Homes for Sale in Stafford, Virginia... Call me...Konnie McKee 703 407 7088 or visit my website www.KonnieMac.com for a free, no strings MLS search..     Your Northern Virginia Realtor 703 407 7088 Konnie Mac FREE No Strings attached...search MLS to to www.KonnieMac.com Homes for sale in Manassas Virginia Homes for Sale in Haymarket Virginia Homes for Sale in Bristow Virginia ...