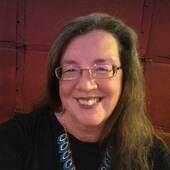 By Laura Filip, What can we do for you today?
(Laura Filip Broker , Opening doors for All Seasons of Life )
What is "fair market value", you may ask? | Texoma Properties    You've decided to sell your TEXOMA  home, so what is next? Pricing your  TEXOMA home is obviously a key part of the home selling process. A home that is under-priced needlessly costs the client potential return. An over-priced TEXOMA home can remain on the market for an extended amount of time, forcing the seller to either wait out a long listing period or have to adjust down the asking price. Getting the pricing right from the start avoids these potential pitfalls. To get us started I will prepare for you what is called a  Comparative Market Analysis (CMA) of your  TEXOMA house. This compares your home to others in the area that are either currently listed, under contract, or have recently sold. Other things that can fact...