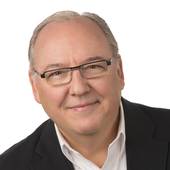 By Willy Fanning, Taking real estate to the next level!
(The Alliance Group Realty)
Greetings from Hilton Head Island! As the calendar turns to February, the Daytona 500, baseball's Spring Trainig, can Spring be far behind?       FINANCIAL NEWS- As you have heard the Federal Reserve has lowered the Prime twice recently in an effort to head off what Economists are predicting- an impending Recession. While the definition of a recession is 2 quarters of negative growth (and we haven't had one yet). It is an election year (in case you haven't heard!) and those vying for their parties nomination want us to be happy and know many will vote with their wallets. This all is happening prior to the $150B+ Stimulus Package approved by Congress.  Mortgages fell to a low of 5.178% last week and are now in the 5.5% range causing a rush to refinance. Predictions are for rates to hover...