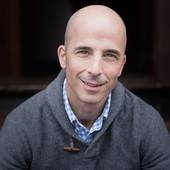 By Christopher Pagli, "I Stay Open Until You Close"
(William Raveis Legends Realty Group)
 Sales There were 6 unit sales in January. This is up 20.0% from 5 in January of 2015. Sales/list price ratio in January moved up to 96.1% from 93.4% in December.Prices Median price in January was $501,000. This is down 22.9% from $650,000 in January of 2015. This is the lowest median price has been since December, 2014. 3-month median price of $635,000 in January was up just slightly from $620,000 in December and up considerably from $525,000 in January of 2015. Price per square foot in January was $297. This is down from $298 in December but up from $292 in January of 2015.InventoryInventory of 49 in January was down 3.9% from 51 in December but up 32.4% from 37 in January of 2015. New listings of 8 in January were up slightly from 7 in December but down moderately from 10 in January ...