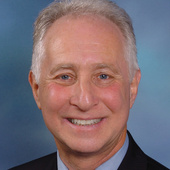 By Philip A. Raices, 1 of the Most Knowledgeable Brokers on the Net!
(Turn Key Real Estate)
All Things Real Estate By Philip A Raices - March 1, 20210 22 Who will you be hiring when selling, investing, purchasing, renting, or leasing your residential or commercial real estate, a salesperson or a consultant, or both? Hopefully, you will find a professional who is a hybrid and represents a combination of both types. Everyone who is selling needs a salesperson to seek out the most serious, motivated, qualified income and the creditworthy purchaser who will fall in love with your home, right? But at the same time has the savoir-faire and astute knowledge to be a professional consultant by asking probing questions to ascertain, narrow down and pinpoint those who are the real buyers from those who are the tire-kickers and shoppers, out for a day perusing homes for whatever reason. ...