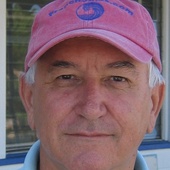 By Dustin A. Peters, Your "Northend & Gardens" Contact in Ocean City!!!
(Goldcoast Sotheby's International Realty)
Late Spring Activities and Events ... Ocean City, New Jersey   It's all about the Spring ... everything happens starting in the spring in a resort community.  Why?  Because you tend to wait out the early, colder, wetter spring weather in hopes that it is dryer and warmer later in the spring.  So generally the kick-off for the spring is the "Doo Dah Parade" which was held last weekend.  Our next event doesn't take place in Ocean City ... but nearby in Somers Point (across the bay) this weekend with the "Bayfest."  And, of course, the big event is next weekend with the "Spring Block Party." Obviously, we are in what many call "our shoulder season," the spring leading up to Memorial Day when the season kicks off (to some degree).  We also have a second "shoulder season" in the fall after L...