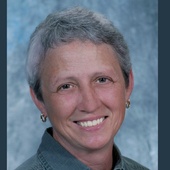 By Mona Gersky, GRI,IMSD-Taking the mystery out of real estate.
(MoonDancer Realty, Dillsboro,NC)
  Our new listing at 25 Walton Drive in the Sylvan Heights neighborhood of Sylva, NC gives us so much to write about!   First of all, who wouldn't love a house with a "getaway" feel but located just a few minutes walk from downtown? What a great sensation it is to feel like you're in the most private place but knowing the heartbeat of Jackson County is at your doorstep?   Within a short walk, bike ride or drive from 25 Walton Drive is the gorgeous Jackson County Public Library, the County Administration building, the Post Office, shopping of all kinds and restaurants like Lulu's Café, Guadalupe's, City Lights or several others. The new owners will also be delighted to see how close they are to the Tailgate Market, Eric's Fresh Seafood, Sylva's Bridge Park or Mark Watson Park. Within 2 o...